With the official announcement of the dates for this year's Worldwide Developers Conference, all eyes have turned to June for the next barrage of Apple updates. Chief among those, of course, is the much-rumored Apple headset—despite recent reports that it may have been delayed.
But even if the headset sucks up most of the oxygen in the Steve Jobs Theater (or wherever Apple is showing this year's keynote), WWDC is traditionally a time for the company to show off the latest versions of all of its platforms, and it's not as though it can let iOS, macOS, tvOS, and watchOS simply lie fallow for a year.
While earlier reports suggested that this year's updates might be more like "bug fix" releases, more recently it's been suggested that we'll see some "nice to have" features, if not the kind of big marquee enhancements that we've come to expect year over year.
And that's not a bad thing. There are plenty of rough edges in Apple's operating systems, and places that could use some minor tweaks and improvements. So let's look ahead at what the company might do to improve its platforms in small ways.
iOS 17
iOS has grown in leaps and bounds over the last decade, with every year bringing some big feature or another. But too often, Apple seems to deliver said improvement, then dust off its hands and walk away, patting itself on the back for a job well done. Those features then languish, year over year, until people get frustrated and stop using them because it seems like they'll never be updated.
For example, one addition I'd really like to see is improvements to iOS's autocorrect system. Maybe I'm just getting old, but I've found it harder and harder to type even short messages on my iPhone, and at least some of that is down to autocorrect, which seems to often replace a totally valid word I've entered with some other word–sometimes even a word that seems to be utter gibberish. Tweaking this system to actually make it easier to type instead of a more frustrating experience is just one way Apple could improve the existing experience on iOS without delving into big new features.
Foundry
Other small improvements that would be nice to have could include breaking the Passwords section of Settings out into its own app, tweaking the way multiple calendars appear in the Calendar app, and allowing more widgets on the lock screen, just to name a few.
iPadOS 17
Yes, the iPad's software would seem to be one place Apple still needs to do a lot of major work, but there are still places it would benefit from some smaller improvements to improve the quality of life.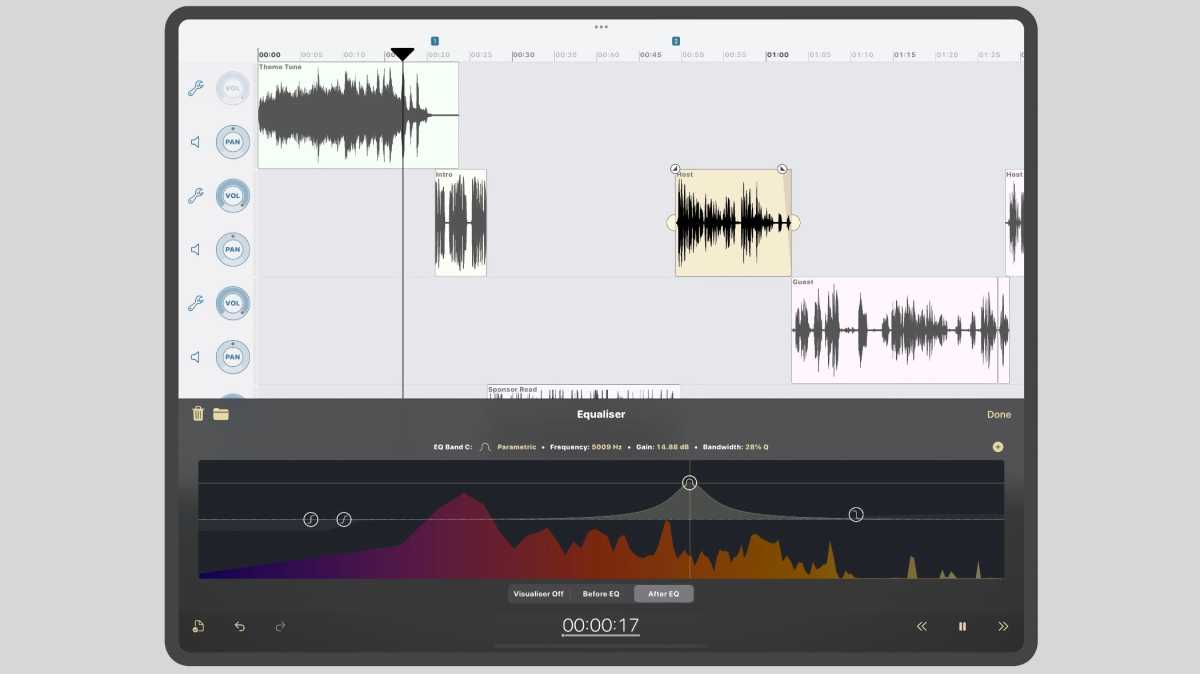 One place in particular that could use improvement is better audio support, including the ability to let two apps use the microphone at once, finally enabling real podcast creation support on the iPad. Does this go beyond a "nice to have" feature to a more major undertaking? Perhaps. But Apple's long had robust audio support on the Mac, and as the iPad and the Mac get closer together, it becomes increasingly ridiculous that the iPad can't do things that the Mac has been able to do for years.
In addition, it would be nice to see some further tweaks to Stage Manager, indicating that Apple knows it hasn't yet nailed that particular feature; the addition of iOS's lock screen features on the iPad; and a re-think of the floating keyboard palette that always seems to be in exactly the wrong place.
macOS 14
With a product as mature as the Mac, it might seem that there aren't a lot of improvements left to make, but the truth is, the older the platform, the more things fall through the cracks.
One big nice-to-have feature I'd like to see in macOS 14 is letting widgets live outside of their little column in Notification Center. Frankly, since the disappearance of Dashboard, widgets have gotten the short end of the stick in macOS, and given their popularity on iOS and iPadOS, it'd be great to get similar capabilities on the Mac. Why can't I have my weather widget on my desktop or a list of my upcoming calendar events? To be honest, right now, I only ever check my Mac widgets by accident.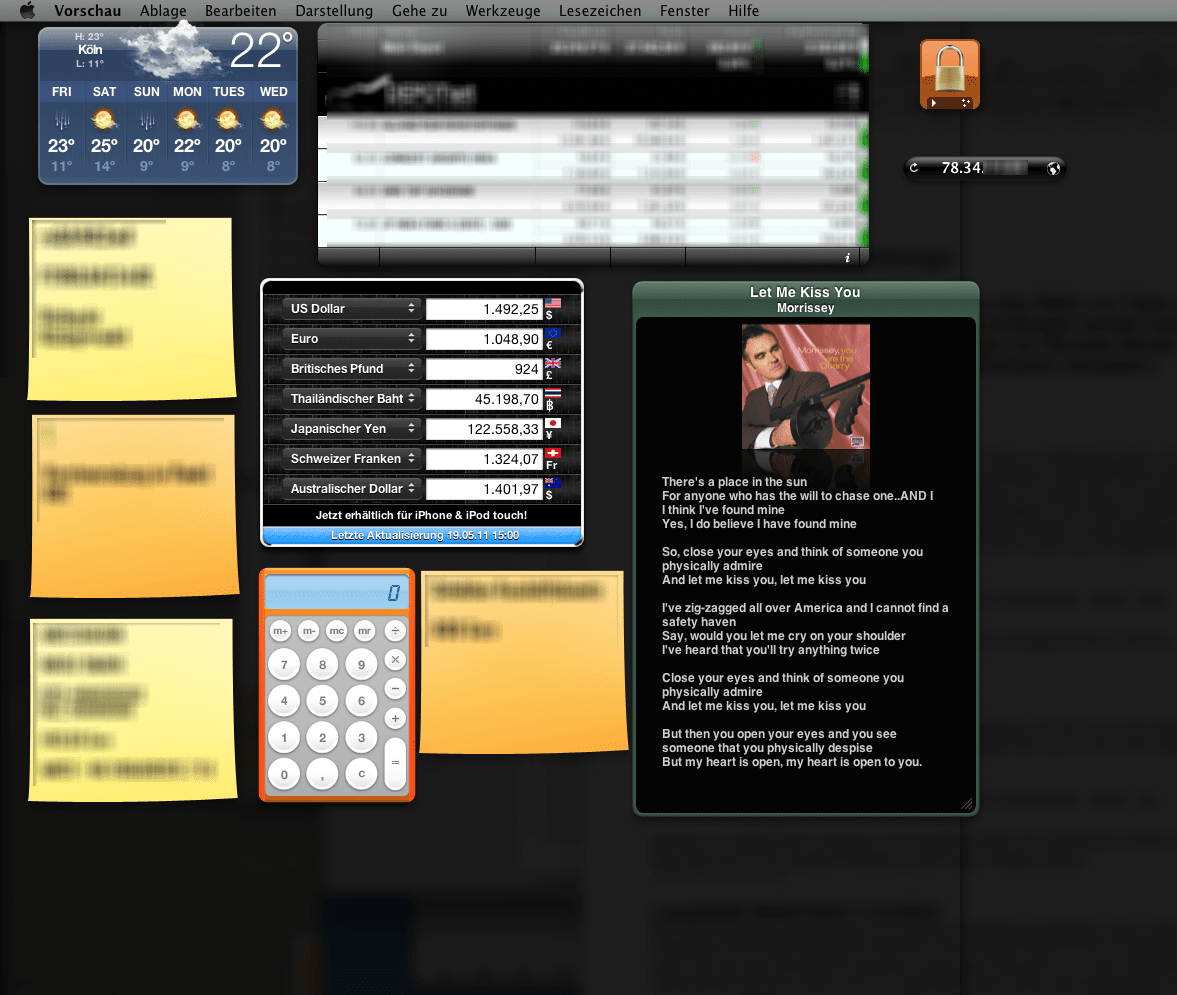 Foundry
Some other things that could use some work: a revamp to last year's controversial System Settings app redesign, the ability to link between notes in Notes, and tags for events in Calendar.
watchOS 10
Ten years of the Apple Watch! Amazing how time flies (if you'll pardon the expression). The Apple Watch has come a long way since its debut, evolving from a do-everything-computer-on-your-wrist to a health-and-fitness-focused wearable. But while it may sometimes feel like the amount of new compelling functionality has dwindled, there are places that could use some tweaks.
One that comes to my mind? Refining fitness tracking and streaks. We've all had days where we just can't get out of bed—whether because we're sick or injured or simply because it's just one of those days. But the Apple Watch's Activity app just can't seem to read the room, instead nudging you that you could still close your rings if only you could manage a two-hour walk around the block. Apple badly needs to add a "rest day" concept here; after all, the only people we're really cheating are ourselves. Take a page from the excellent game Knotwords, which allows you to recover a streak broken by missed days by hitting your goals for seven days in a row.
Other nice improvements would include the ability to receive FaceTime video calls, a built-in Notes app, and a big one: tweaks to older watch faces that bring the most recent complication styles and more.
tvOS 17
Will tvOS get any significant updates this year? It's perhaps Apple's least-updated platform, but there are certainly improvements that could be made to enhance its experience.
First and foremost, some tweaking of the home screen design: I don't expect the mass of app icons to go away, but it would be nice to have an option to automatically arrange them in, say, order of frequent use. What I don't want to have to do is rearrange the icons myself constantly. Alternatively, a way to divide the home screen into multiple categories might also go a long way toward improving how users access apps.
Other things that could be nice are the addition of lossless audio passthrough, improved iCloud Keychain implementation to avoid cumbersome re-logging in, and yes, figuring out how to negotiate with Netflix to get it integrated into the Apple TV app. But I won't be holding my breath for that last one.