AppleInsider may earn an affiliate commission on purchases made through links on our site.

In an organized operation, burglars recently cut through a wall of an adjoining shop to steal $500,000 from the Alderwood Mall Apple store in Washington.
Hundreds of iPhone models, as well as iPads and Apple Watches, were stolen Sunday night on April 2. Fortunately, there were no injuries because the store was closed, and it wasn't until the following morning that Apple staff learned the full scale of the heist.
The thieves had cut through a bathroom mall in the neighboring espresso machine store as their entry point. The business owner said they hadn't experienced anything like this in their five years at the mall.
"Our front door was locked. They pried our front door open," Seattle Coffee Gear Regional Manager Eric Marks explained to Komo News.
"[It was a] 24 by 18 hole cut in the wall into what appears to be the back room of the Apple store," he continued. "I'm surprised we were the conduit for them to get to the Apple store, I had no clue we were so close or adjacent to them."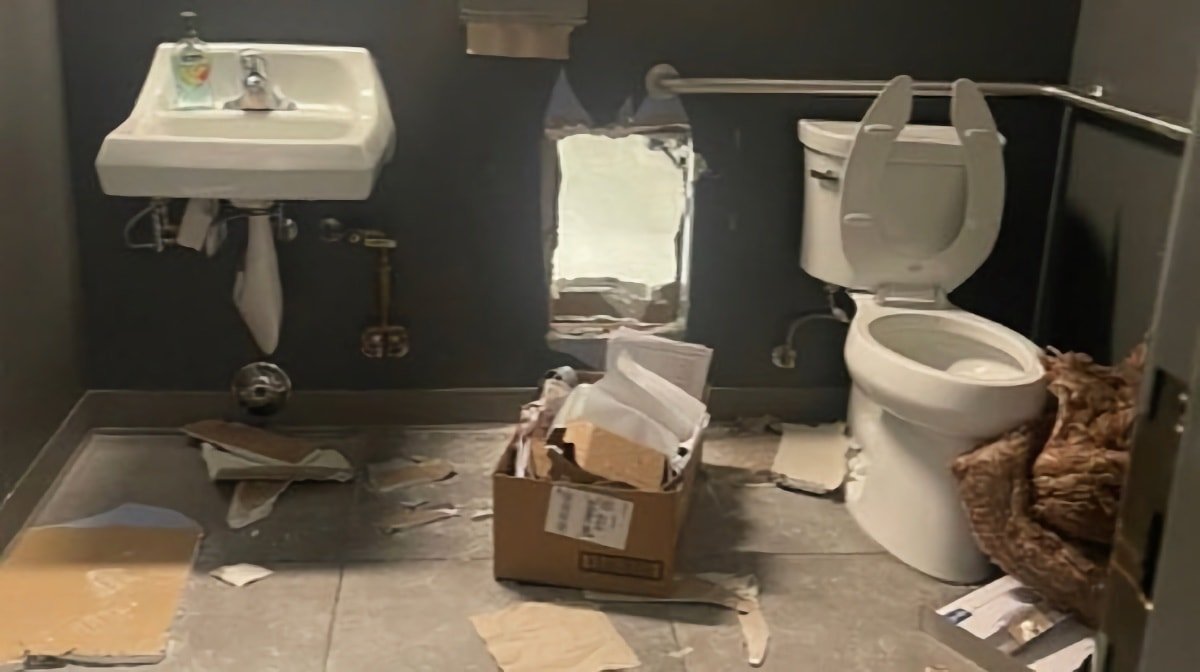 Burglars reportedly cut a hole through a store's bathroom wall to access the neighboring Apple retailer at Alderwood Mall. Photo: Mike Atkinson
According to LPD Communications Manager Maren McKay, the burglars stole approximately 436 iPhones and an unspecified number of iPads and Apple Watches. In total, they took about $500,000 worth of merchandise.
Based on what they observed from surveillance footage, Lynnwood police believe it to have been a well-organized operation. "From the masks that the folks were wearing, that there were no fingerprints left behind," McKay added.
Seattle Coffee Gear has since changed its locks and says the incident cost them an estimated $1,800 in damages.