The compact, low-profile mechanical keyboard market seems, at the moment, to be growing like a clickety-clacking weed, with options from loads of different manufacturers. It's no surprise they're becoming so popular, as laptops get ever-slimmer and built-in keyboards become worse and worse. Users want a good typing experience on the go, and they can often find it in a portable mechanical keyboard.
The Coleus is just one of these keyboards, designed to be lovely to type on and portable so that you can slip it into a bag with its slim form factor. We've loved Wombat keyboards in the past, but how does it stack up?
Mechanical keyboard Queen
Mechanical keyboard Queen
Tammy Rogers
Tammy has tested loads of mechanical keyboards, from the wicked to the divine. She knows her clicks from her clacks, her thoccs from her thuds. Having reviewed the likes of the GMMK Pro and the NuPhy Halo75, she is uniquely placed to be able to give you a good idea about whether the keyboard at hand is any good, looking at every facet of the board at hand.
Wombat Coleus: Price and availability
The Wombat Coleus is available directly from the Wombat website (opens in new tab), where you'll pay $145. That's a reasonably high price for a compact mechanical board, particularly when you look at some of the competition.
The NuPhy Air75, for example, is another excellent low-profile mechanical keyboard (and one of the best mechanical keyboards) but features far more options at a much lower price of $119. You can pay $20 extra for an incredible hard case as well, leaving you $10 below the Coleus in the long run.
Availability isn't a problem – Wombat is super reliable, and its shipping prices are solid as well. Just be aware that you are paying a little more than elsewhere.
Wombat Coleus: What I liked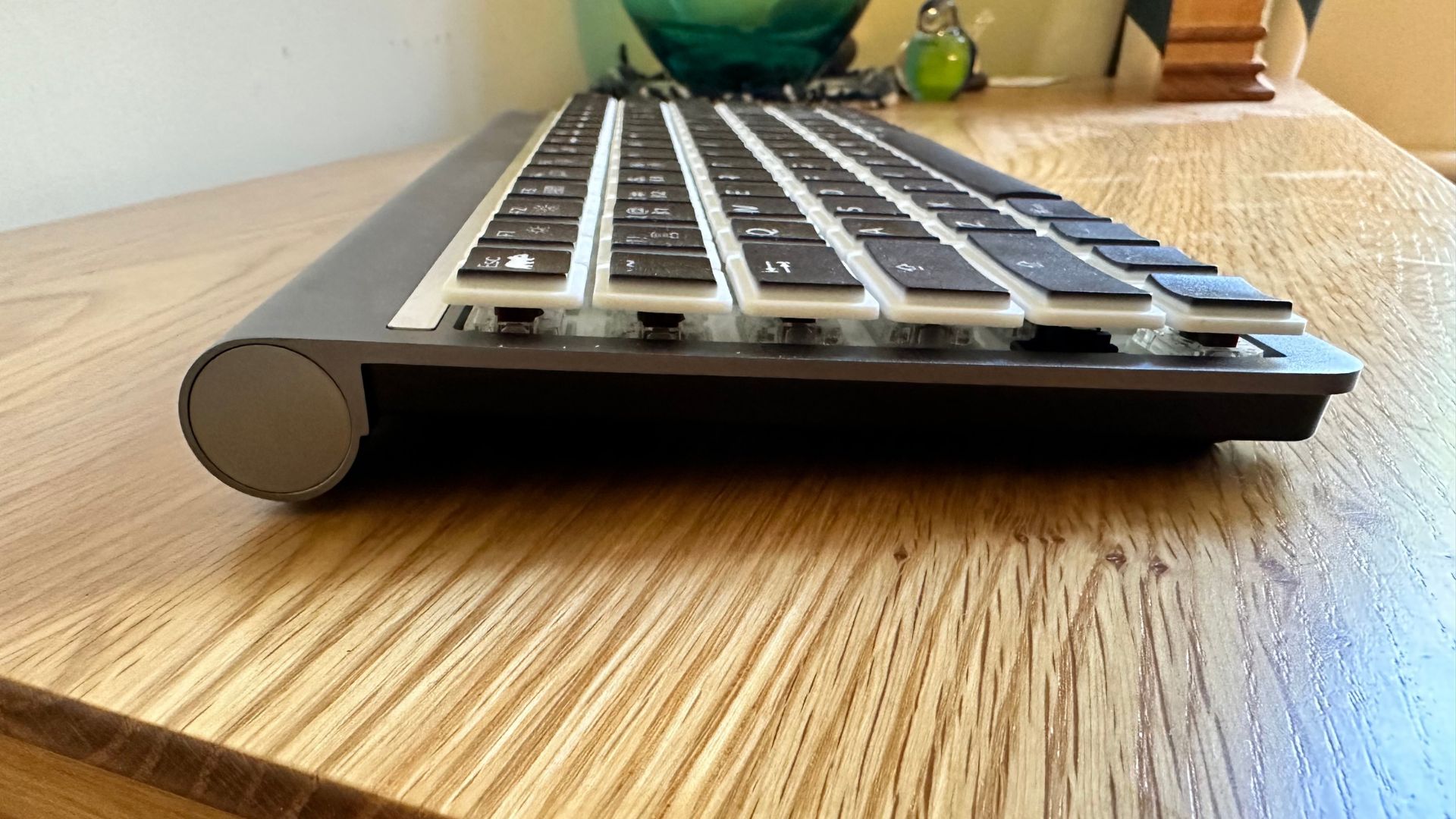 When I slipped the Coleus out of its box I immediately liked the shape of the keyboard. Traditionally, low-profile boards tend to be very flat, with not much of an angle to the typing surface. The Coleus is built around this kind of cylinder at the back, giving the keys a decent, if a little shallow, angle to type on. It's not adjustable (more on that later), but it's nice to have an angle straight out of the box. It's an anachronism, in a way, that looks a little like an older Apple Magic Keyboard.
At the end of that cylinder (I can't really think of any other way to describe it – a tube? A barrel? A pipe? You get the picture) is a nicely shaped knob. That knob can be pressed to mute the volume and turned to manipulate the volume. If, unlike me, you don't use an external sound device that takes over the control of the output volume, this is a lovely extra feature that makes the keyboard that little bit more functional beyond 'typing out a pages document'. Alas, that knob cannot be reprogrammed on Mac, so for me, it remains a fun fidget toy.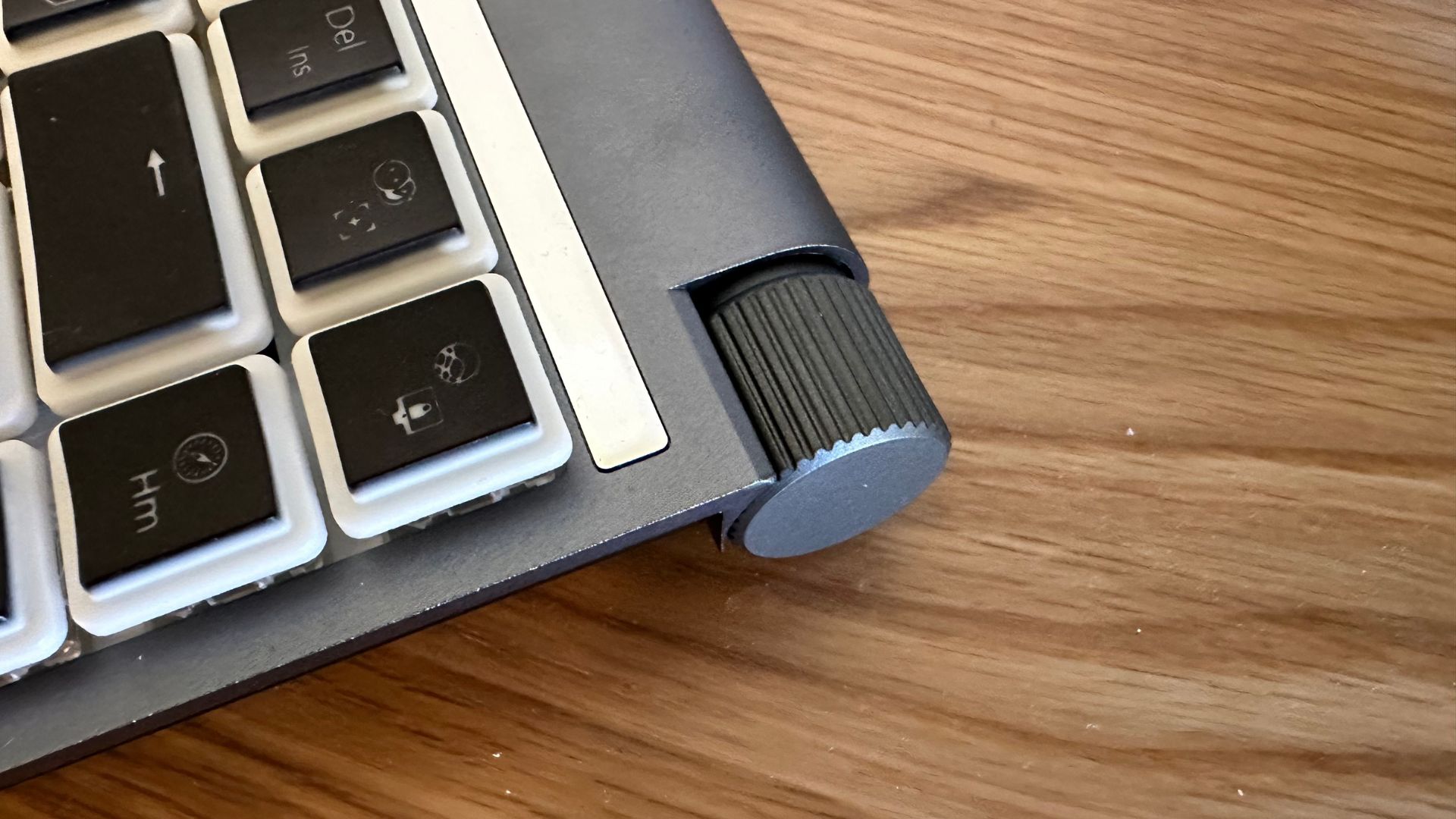 Once you've stopped messing around with the knob, you can tickle those keys. First things first – tis' a good type. The keys have solid travel, despite being a low-profile switch, and the feedback from the tactile switches in my deck is early and subtle. They certainly feel like they've been lubricated, with no scratchiness to a keystroke and a nice, clacky sound. There is an option for linear switches, which provide a completely smooth keystroke with no mid-stroke bump like the tactiles, and if the smoothness and consistency of these switches are anything to go by the linear options will likely also be very good.
Atop the stems of the switches sit some very interesting keycaps. Very flat, but with a stepped design. There's almost a kind of base layer to each cap, with another layer on top. It's easy to show you pictures but it's hard to relay how this feels when typing. I don't mind it too much, but the contact surface of each key is smaller than with other keys of the same type, so it's something you'll have to get used to when typing. The keys themselves are a durable plastic, called PBT, and they are shine-through.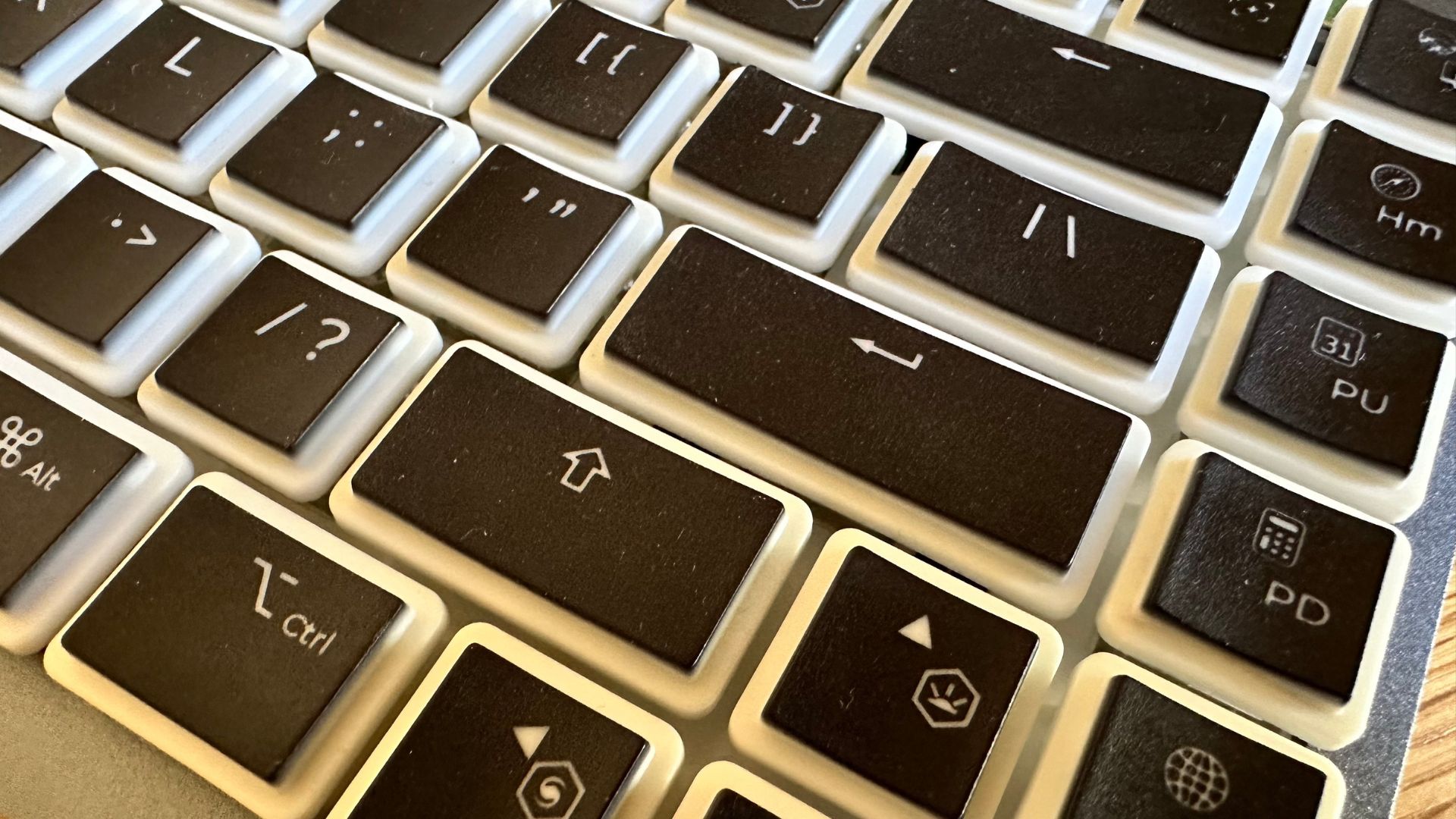 How the keycaps are constructed is interesting as well. Generally, shine-through keycaps are made using what's called the 'double shot' method, which sees the legend (the letter bit that you want the light to shine through) molded first in see-through plastic, and then the rest of the cap molded around it to make the final keycap. These are made slightly differently. The whole keycap is molded in that see-through PBT plastic, and then the legend is printed on top, leaving some of the plastic still visible through the printing. It's a cool way of doing it, and it makes for keycaps that have a kind of see-through surround, making for some very cool-looking RGB lighting.
Those keycaps are illuminated with programmable RGB lighting that can be changed on the board using some fairly standard key combinations. You can change the color, the pattern, and the brightness easily enough, and you'll find loads of different options in the lighting modes. My particular favorite blends the colors together, shifting between them under my keys. The lighting looks great, diffused nicely by the semi-transparent keycaps, illuminating the keyboard in an almost otherworldly hue. It's a lot of fun and makes the keyboard look super cool in use.
The materials used are good, with a nice metal top plate and chunky feeling plastic base. It feels hefty in the hand, and it won't be moving around on any desk that you plonk it down on.
Wombat Coleus: What I didn't like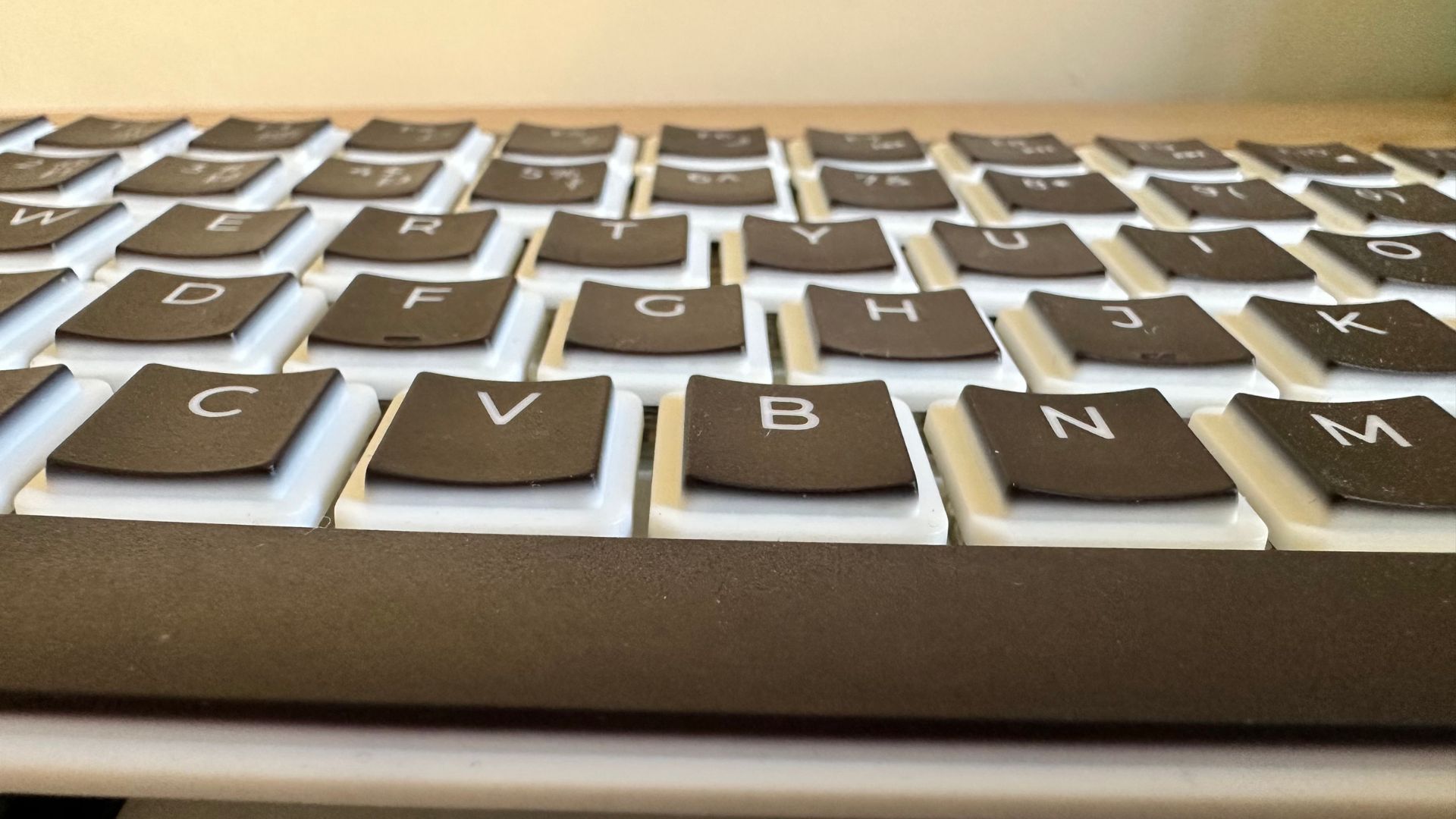 The problem with that weight is that it makes the keyboard a little less portable. I want something that I can just toss in a backpack, not worrying about how heavy, or durable it is. While I may not have any worries about the latter, I have concerns about the former. It's a weighty board, and while that makes it feel premium, you notice it more than some of its competitors.
Also stopping it from being truly portable is the case you get in the box. Don't get me wrong, it's nice to have one included in the box, but it's less a case and more a leathery slip bag. Sticking the keyboard in doesn't fill me with confidence, as there is a very real possibility of keys being mashed and broken in my bag as it is tossed around with everything else. It is a nice leather bag – but it's not going to protect my keyboard as much as a decent hard case like the one you can get for the NuPhy Air series of low-profile boards.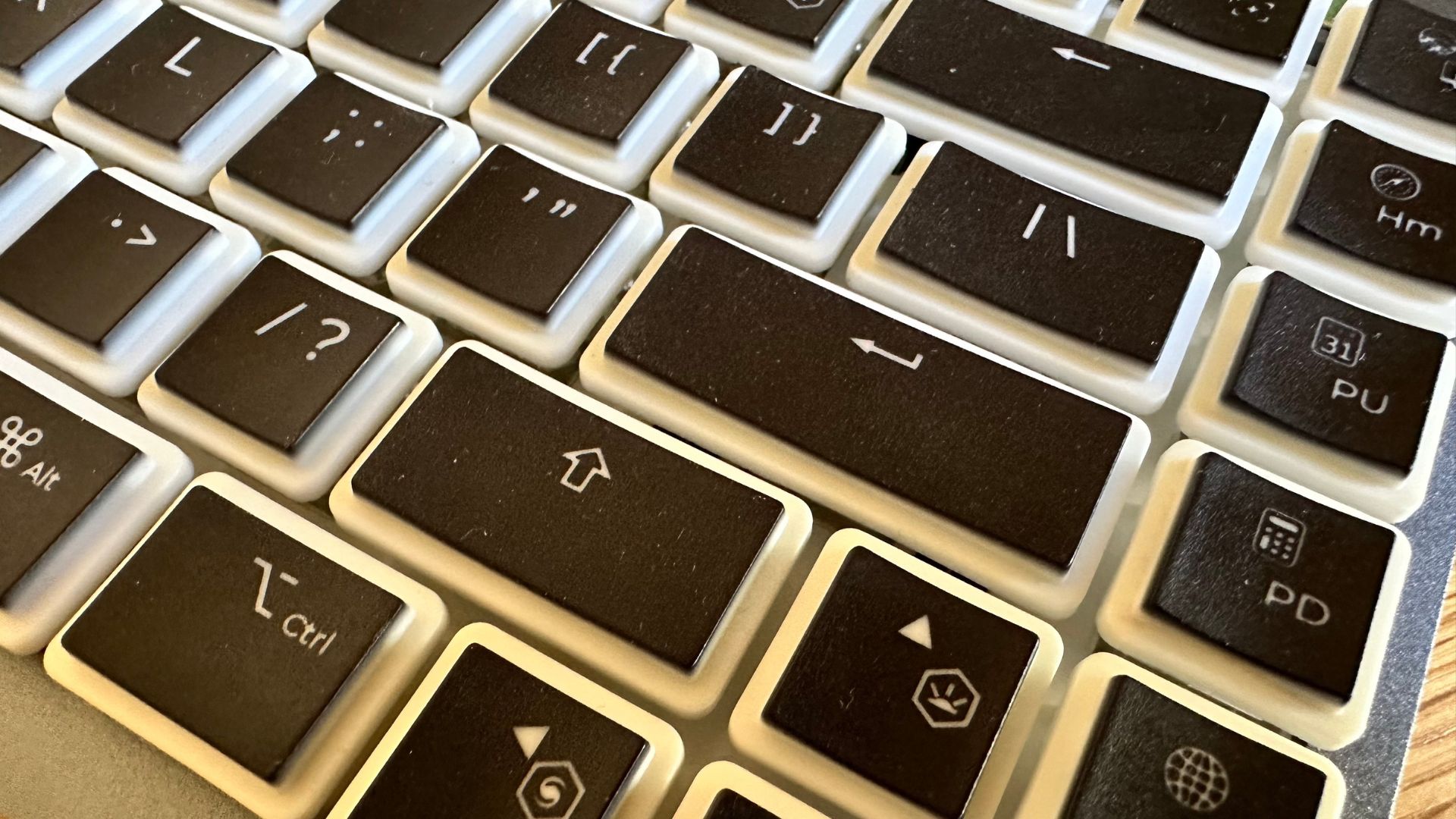 The sound of the board is also a let down in a couple of spots – the stabilized keys, such as backspace, shift, and the space bar – don't feel as nicely lubricated as the other keys. There's a kind of rattle when you type on them, and it makes the sound not quite as good as I like. It's still good, but it could be excellent.
I also think the board could look better, as well. I appreciate that it's trying something new, and for that I commend it, but the rolled top and plastic underbelly make it look a little funky. It's a busy design that looks a little outdated in my eyes.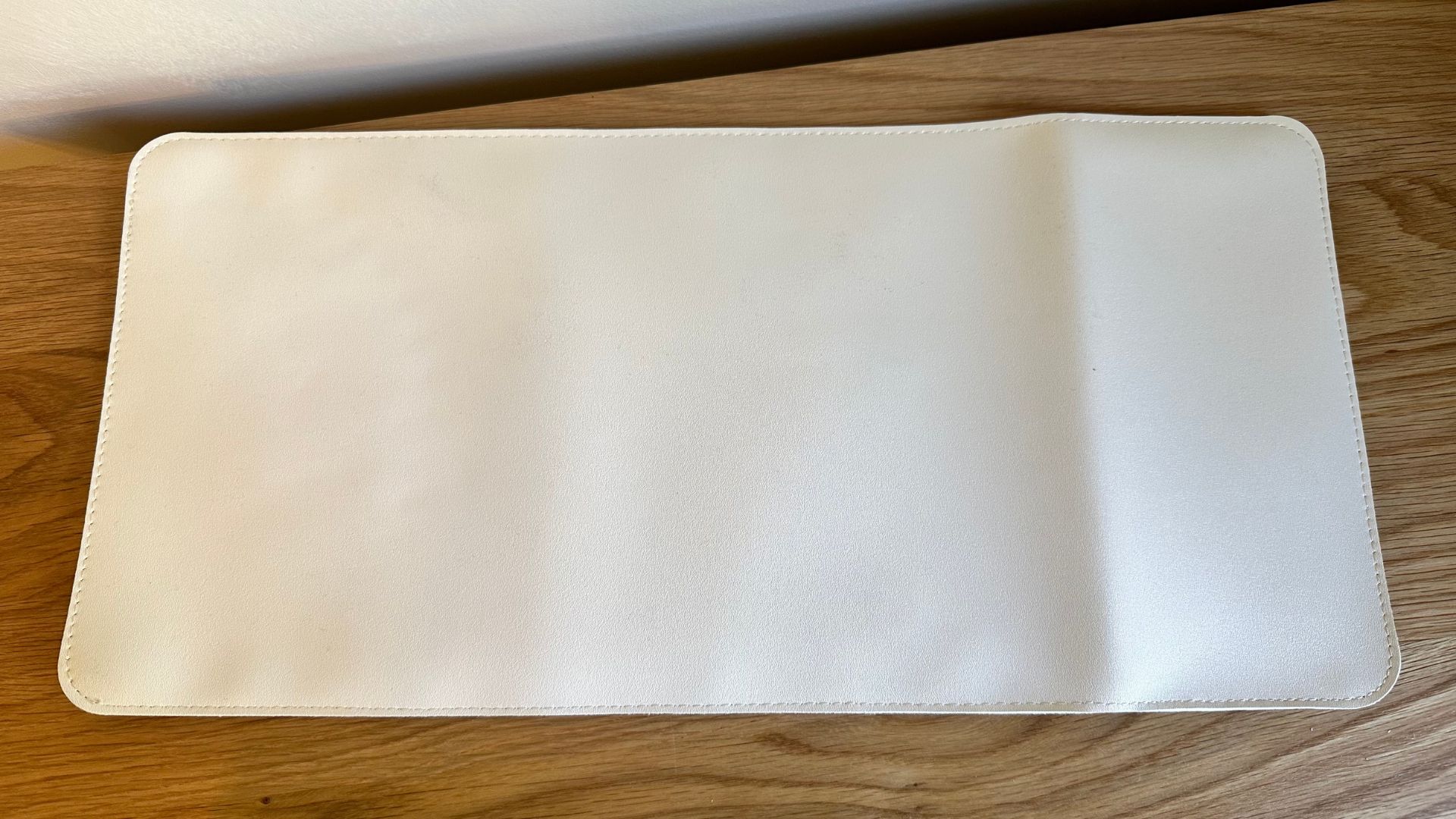 Finally, it's a bit of a pain on the useability front. When I got the keyboard, I couldn't work out how to turn it on – and to this day, I still can't get it to turn off. I tried everything, from key combinations to holding down different buttons and even pressing the knob varying numbers of times. Unfortunately, the keyboard remains powered on, sparking into life whenever a key is pressed. This could be detrimental to battery life, which is nowhere near as good as the exemplary performance of the Wombat Pine Pro. The little screen that runs above the function row to tell you the connection and modifier status is ok, but the lights behind the reflective surface could do with being a little brighter so as to make them easier to see.
Wombat Coleus: Competition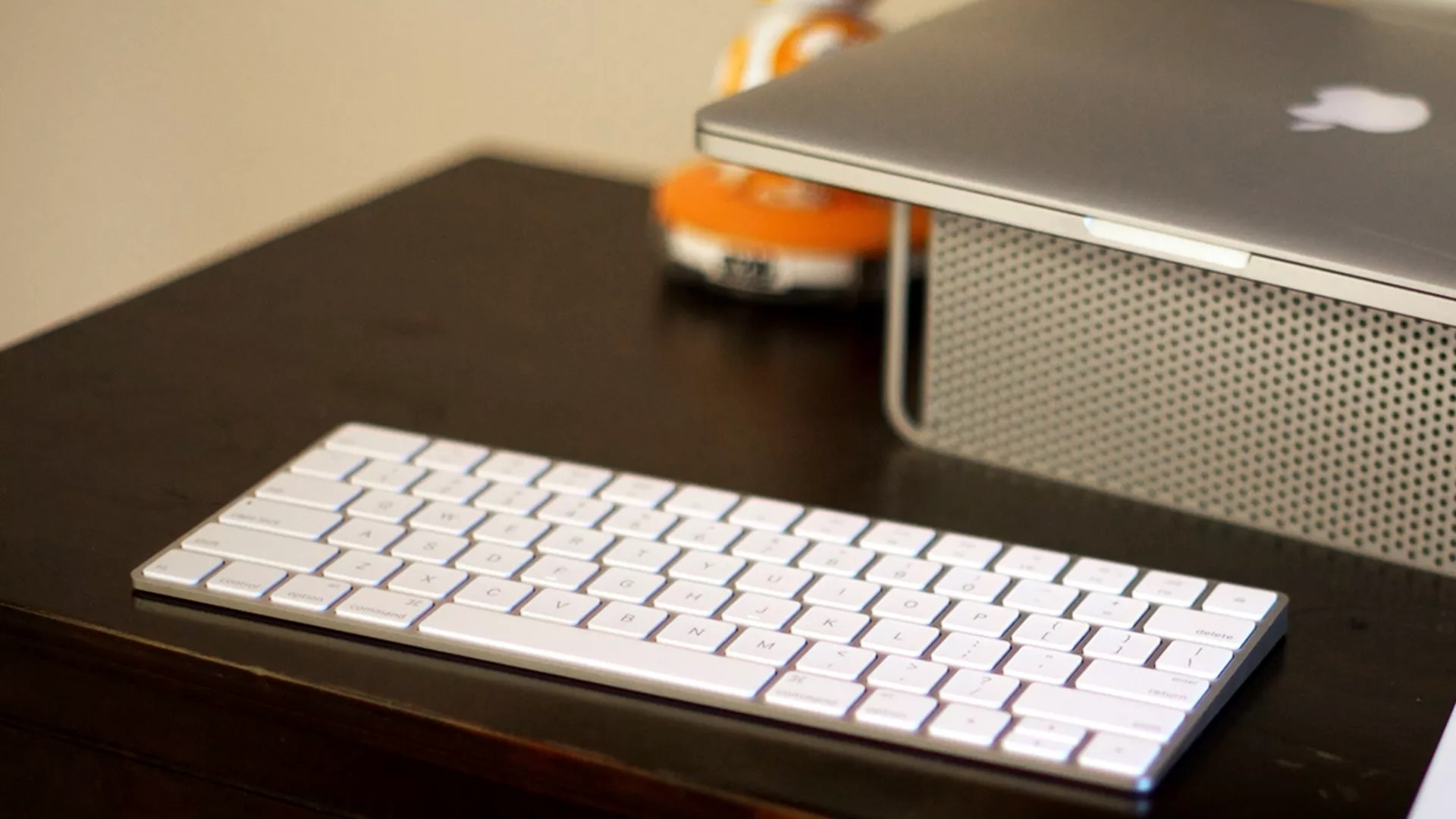 Obviously, there's the ever-present and ever-middle-of-the-road Apple Magic keyboard which is very slim but ultimately horrible to type on. For the non-touch ID variant, you'll pay $99, around $45 less than the Coleus. The Coleus provides an infinitely better typing experience, although there is some extra cost outlay with the Wombat.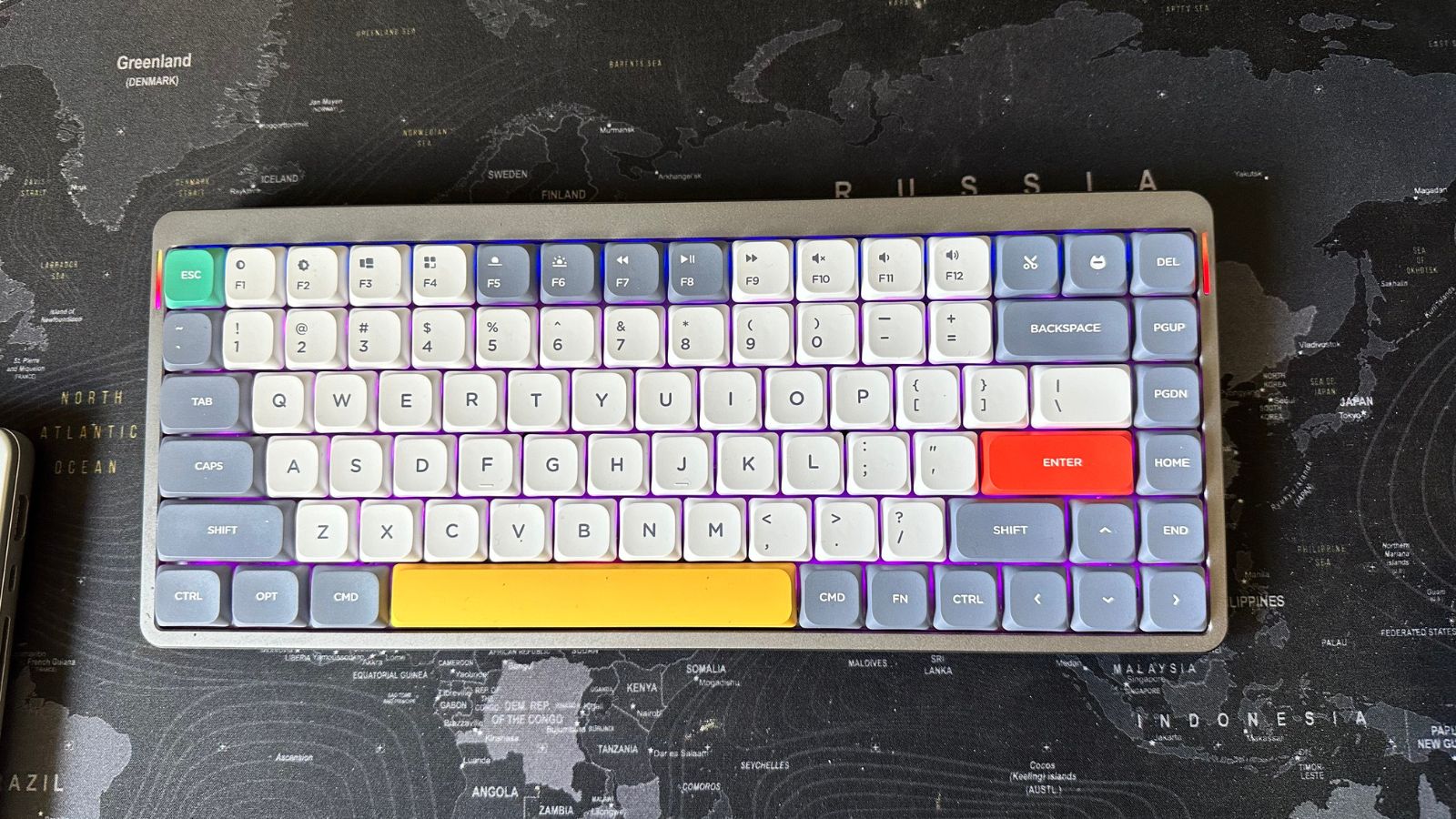 The other option is the NuPhy Air75, another low-profile mechanical option. It's slimmer, and you can get a super useful and protective hard case to keep it safe in your bag. The NuPhy takes some beating, especially at $119, and I'm not sure that Coleus quite gets there.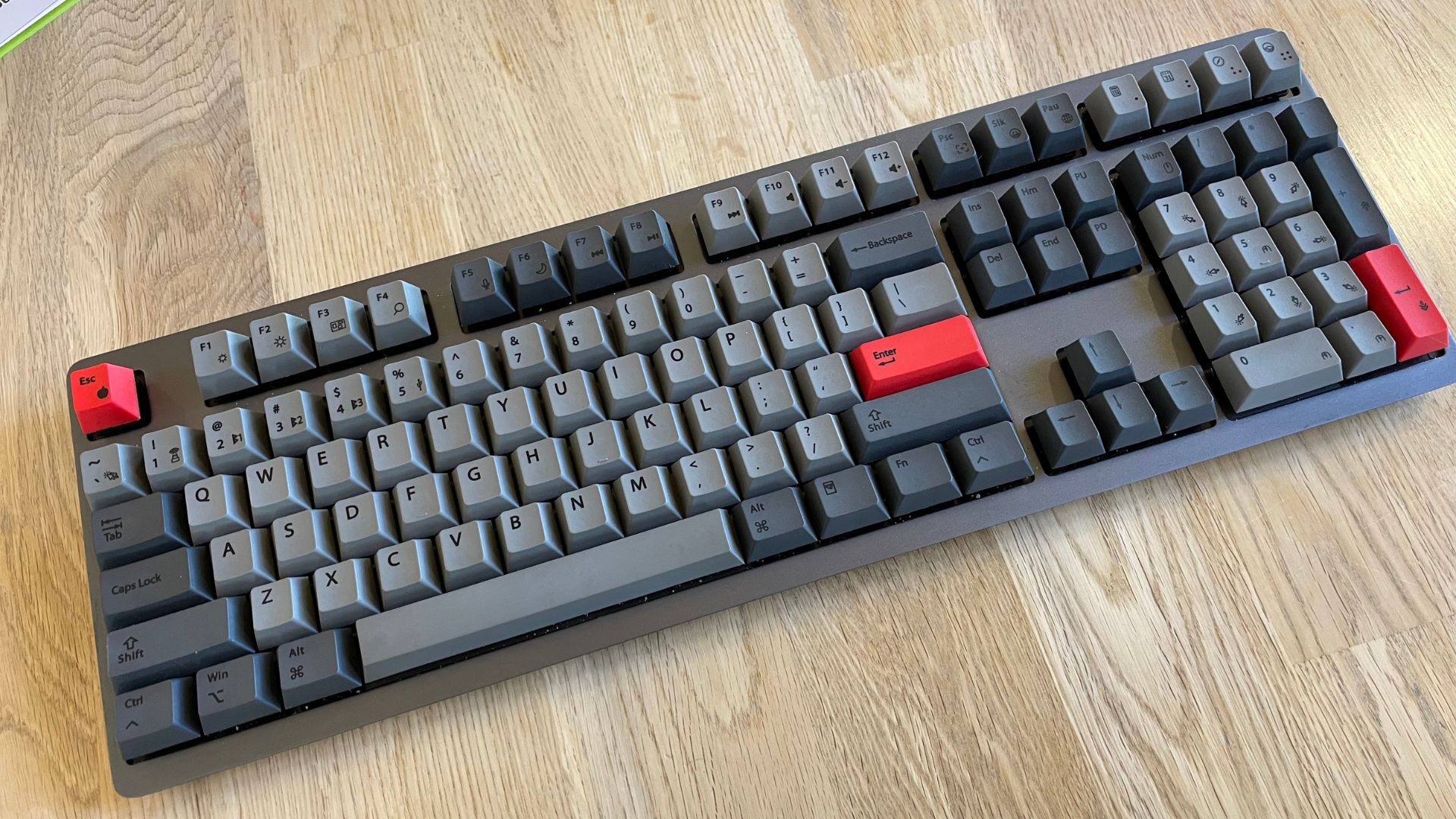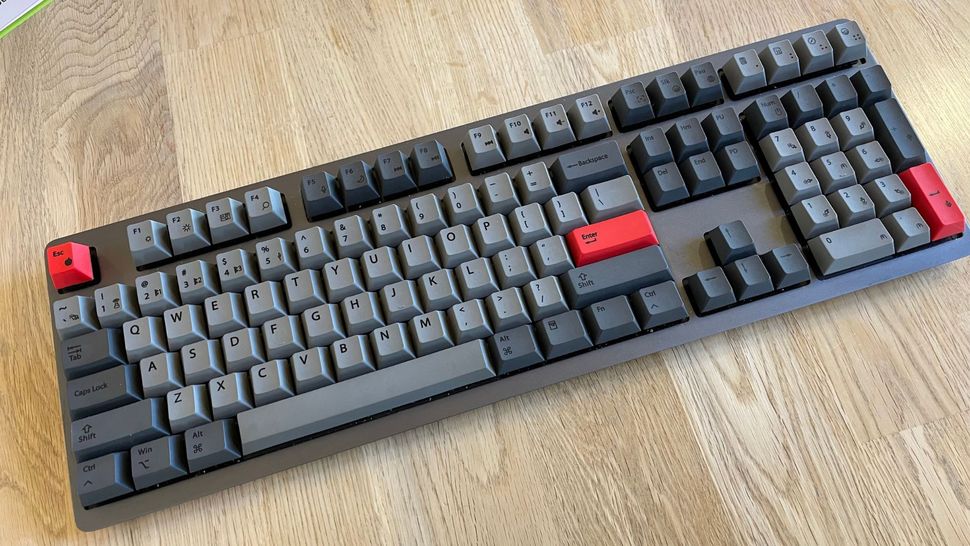 If you want the ultimate typing experience from Wombat, then the Wombat Pine Pro is an excellent full-size board that gives you more keys and plenty of space to type out, along with excellent wireless battery life. It also only costs $15 more than the Coleus, so it's worth taking a look at.
Wombat Coleus: Should you buy this keyboard?
You should buy this if…
You want a low-profile board with slick lighting options
You want a knob
You want something that looks different
You should not buy this if…
You want something you can slip in a bag without worry
You need something super-easy to use
You want a lighter board
Wombat Coleus: Verdict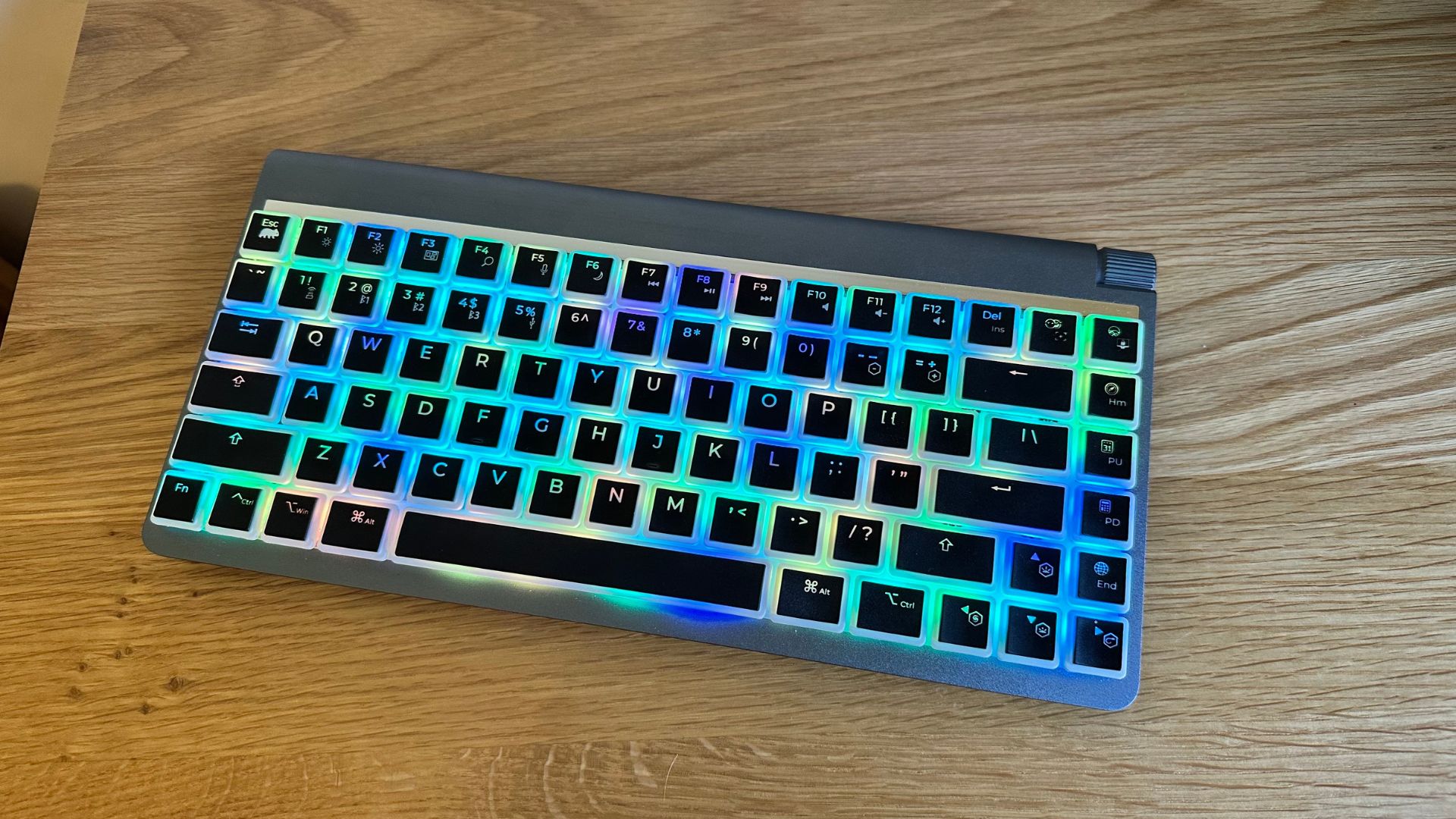 The Wombat Coleus is a good keyboard, make no bones about that. There's a solid typing experience that might take a while to get used to, and some super lovely RGB lights to keep things looking sweet in the dark. Oh, and the knob is nice too.
The shape could be better, and the useability could be improved, but otherwise, the board is an excellent option if you're looking for a low-profile deck.
window.reliableConsentGiven.then(function()
!function(f,b,e,v,n,t,s)if(f.fbq)return;n=f.fbq=function()
n.callMethod? n.callMethod.apply(n,arguments):n.queue.push(arguments)
;if(!f._fbq)f._fbq=n;
n.push=n;n.loaded=!0;n.version='2.0′;n.queue=[];t=b.createElement(e);t.async=!0;
t.src=v;s=b.getElementsByTagName(e)[0];s.parentNode.insertBefore(t,s)(window,
document,'script','https://connect.facebook.net/en_US/fbevents.js');
fbq('init', '1765793593738454');
fbq('track', 'PageView');
)