Apple held their annual WWDC event this week, where they revealed a preview of watchOS 10, coming to the Apple Watch later this year. While the update feels a bit smaller than last year, there are still a lot of new features to be excited about, especially for cyclists and hiking enthusiasts.
Here is a list of all the new sport- and fitness-related features coming with watchOS 10.
Bluetooth cycling sensor support
Apple Watch is adding Bluetooth support for cycling sensors, which includes speed sensors, cadence sensors, and power meters. Data from these sensors can then be seen directly on the Apple Workout display. The metrics from the sensors will also be recorded as part of the workout data on Apple Health.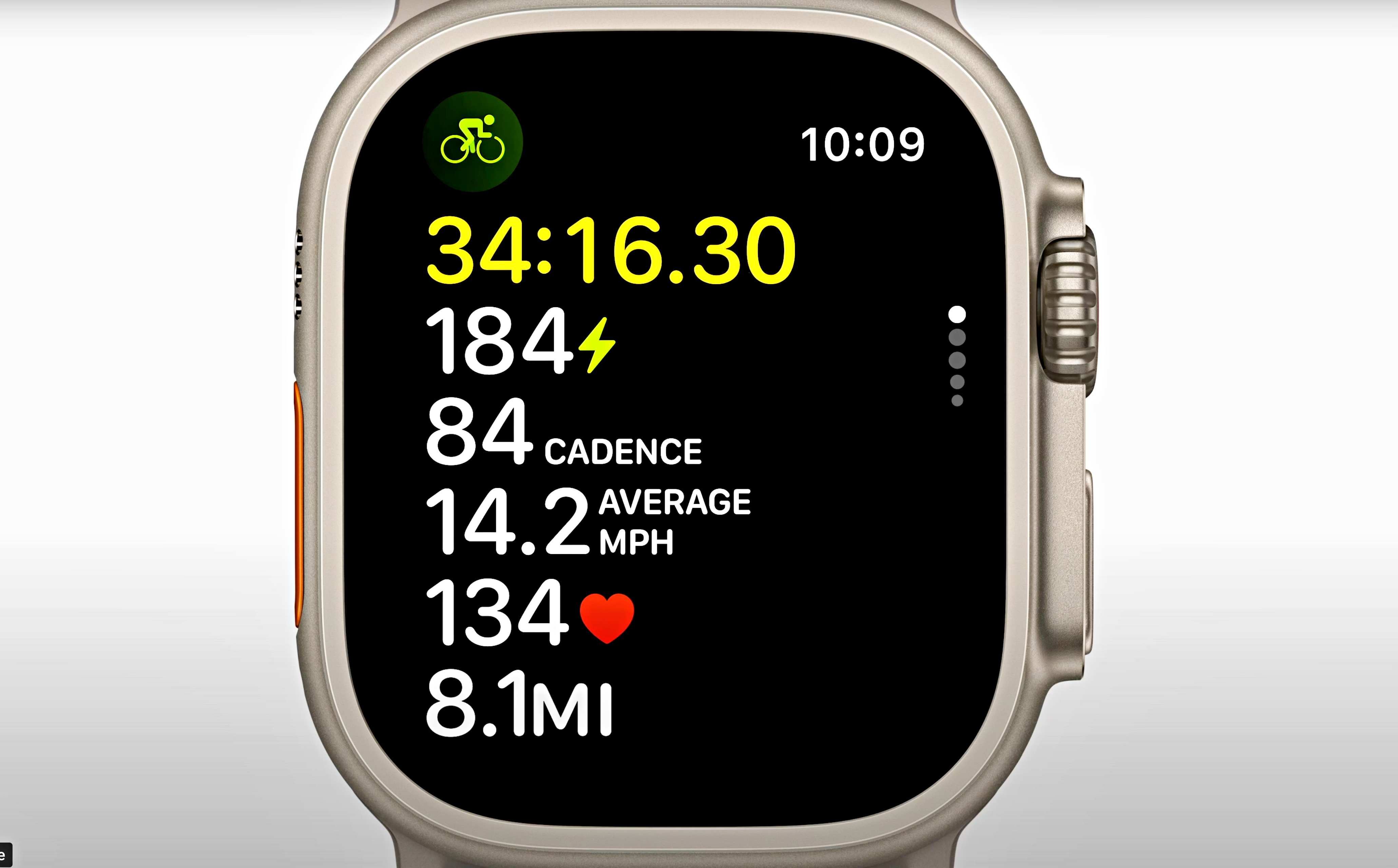 Cycling FTP and power zones
Continuing with adding support for cyclists, watchOS 10 is bringing FTP (Functional Threshold Power) estimations. The Apple Watch will then use your estimated FTP to create personalized power zones.
The power zones will also be fully customizable, so you are not forced to use Apple Watch's estimation if you have your own numbers. You can also adjust the number of power zones to your personal preference.
Personally, this is one of the updates I am most excited for, even though I mostly use power zone training for running. With the Apple Watch having added native Running Power last year, I am hopeful that a running power zone support will not be too far behind.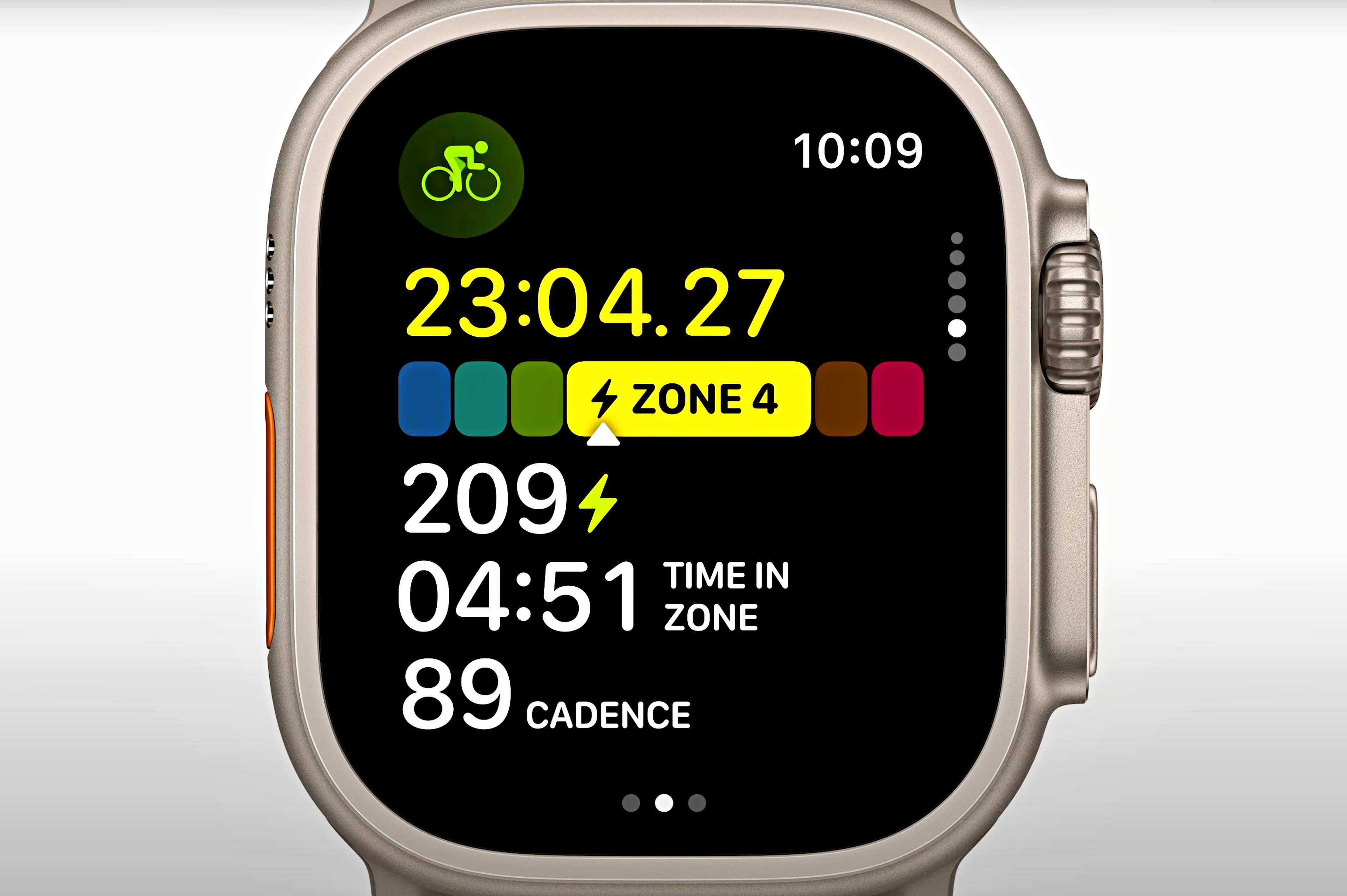 Live Activity View
The final feature geared toward cyclists is the new Live Activity View. This allows workout data from the Apple Watch to be displayed on an iPhone in real time. With Live Activity View, cyclists can attach an iPhone to their handlebars to more easily see the metrics like power zones, heart rate, or data from the new Bluetooth sensor integrations.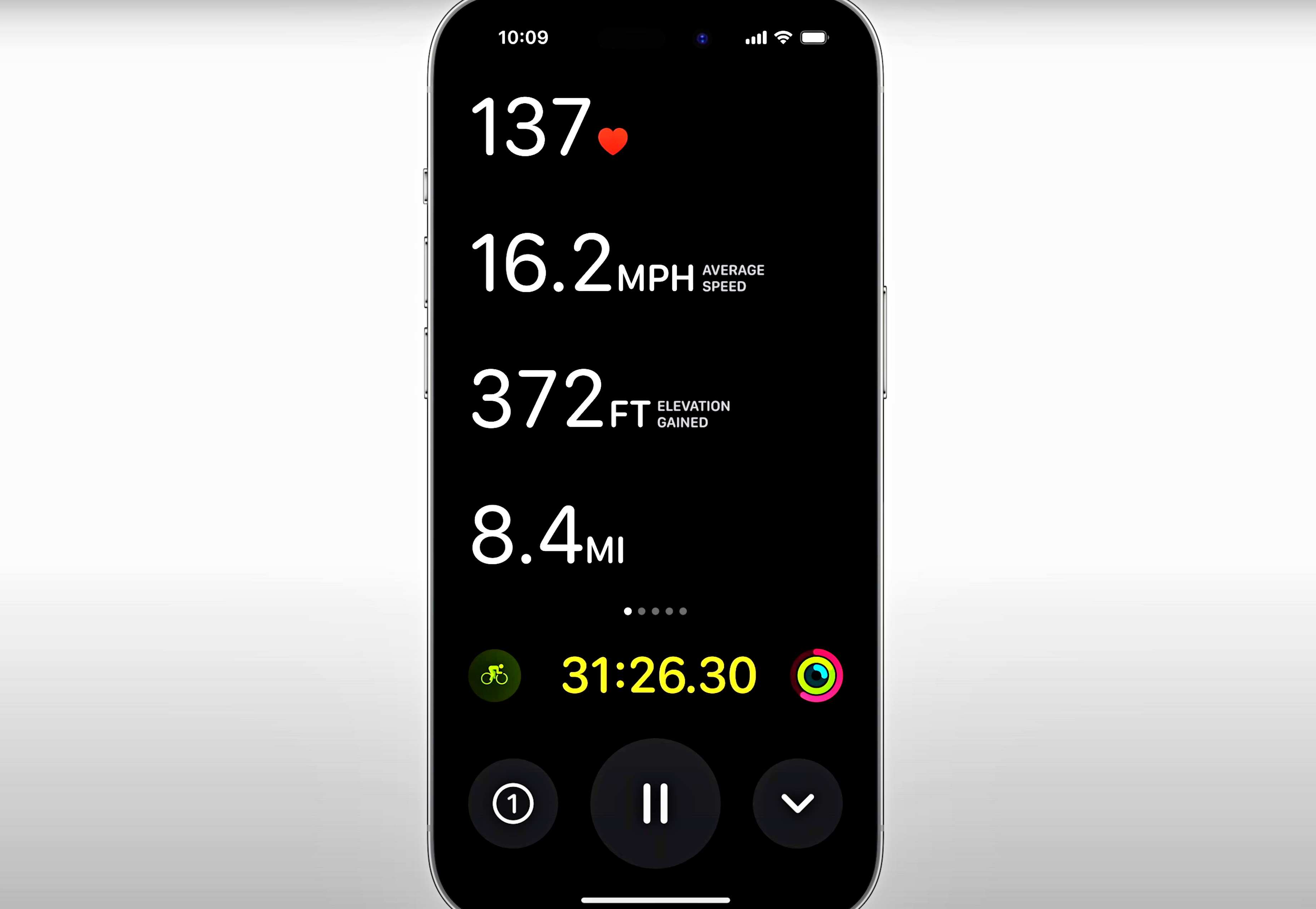 Automatic cellular waypoints
When a hiking workout is selected, the Apple Watch will now automatically create a new waypoint for your last known cellular location. So in an emergency where you need to make a call, you can see exactly how far you need to go to get cellular service.
Waypoints 3D elevation
In addition to the cellular waypoints, Apple is now adding a dynamic 3D elevation plot to waypoints in the compass tool. This allows you to see the relative elevation for each of your added waypoints.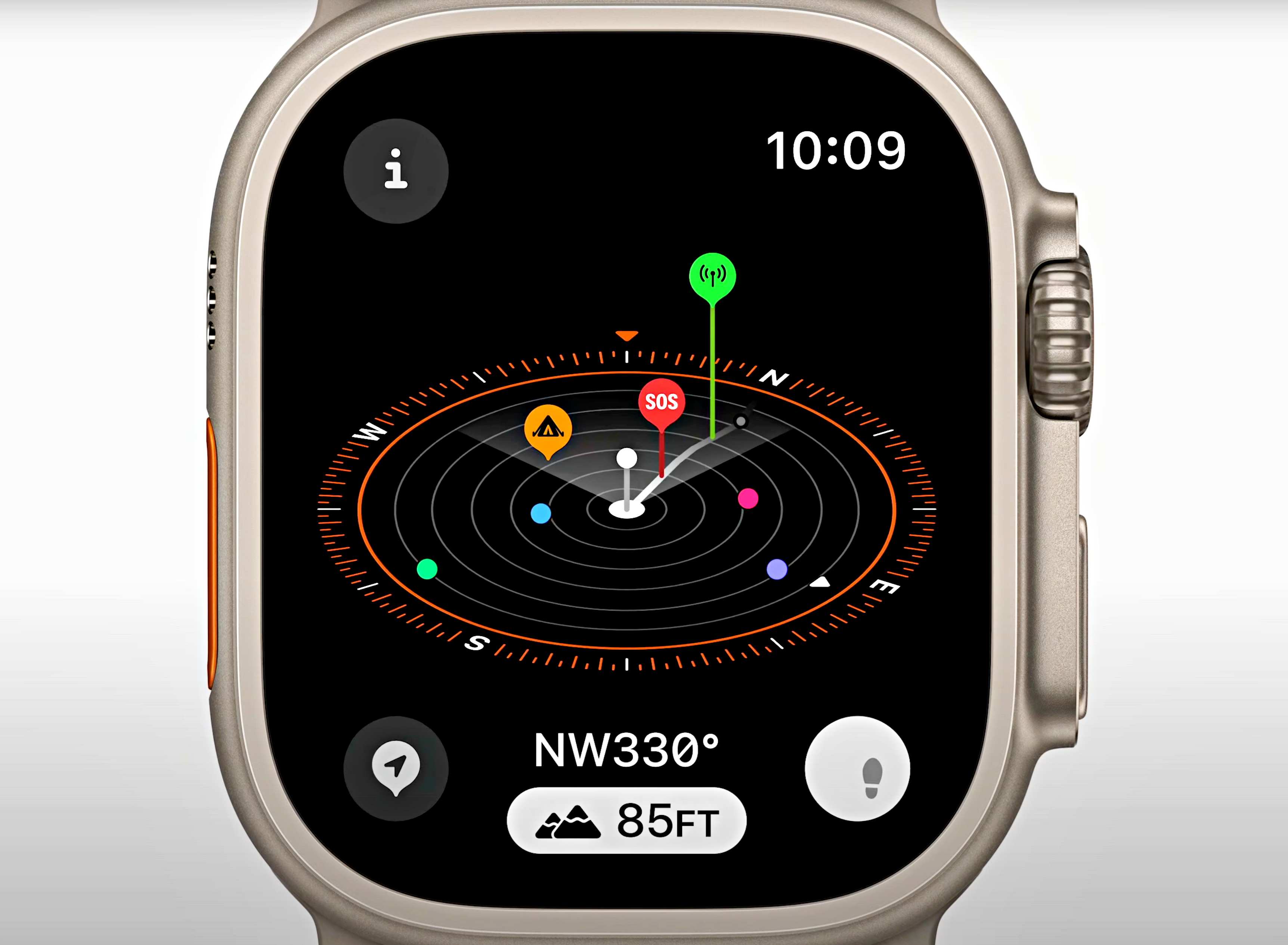 Topographic map view
Apple is also adding a new Topographic Map view which will be available to view offline. Though the topographic map can be viewed on an Apple Watch, it can only be stored on an iPhone. So you cannot see it without your phone connected to your watch.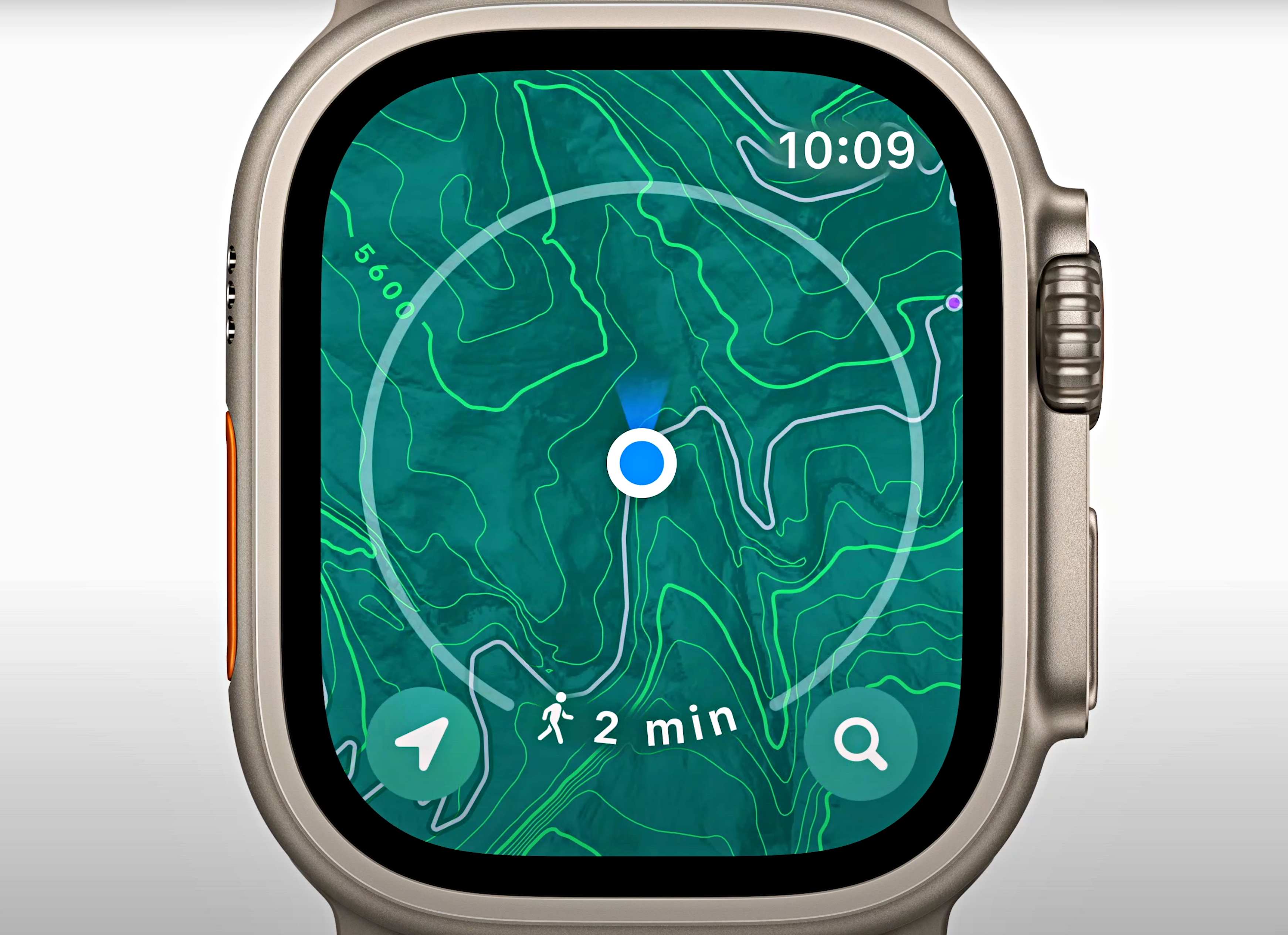 Trail views
With the new topographic map, you will also now be able to see nearby trails and how far you are away from the trailheads. While a nice addition, it should be noted that this still does not allow for trail navigation.
New workouts API 
Apple is now going to enable third-party apps the ability to record workouts with data directly onto the Apple Watch. This new API evidently will also allow third parties to push up to a week of scheduled workouts so you can see your upcoming training sessions.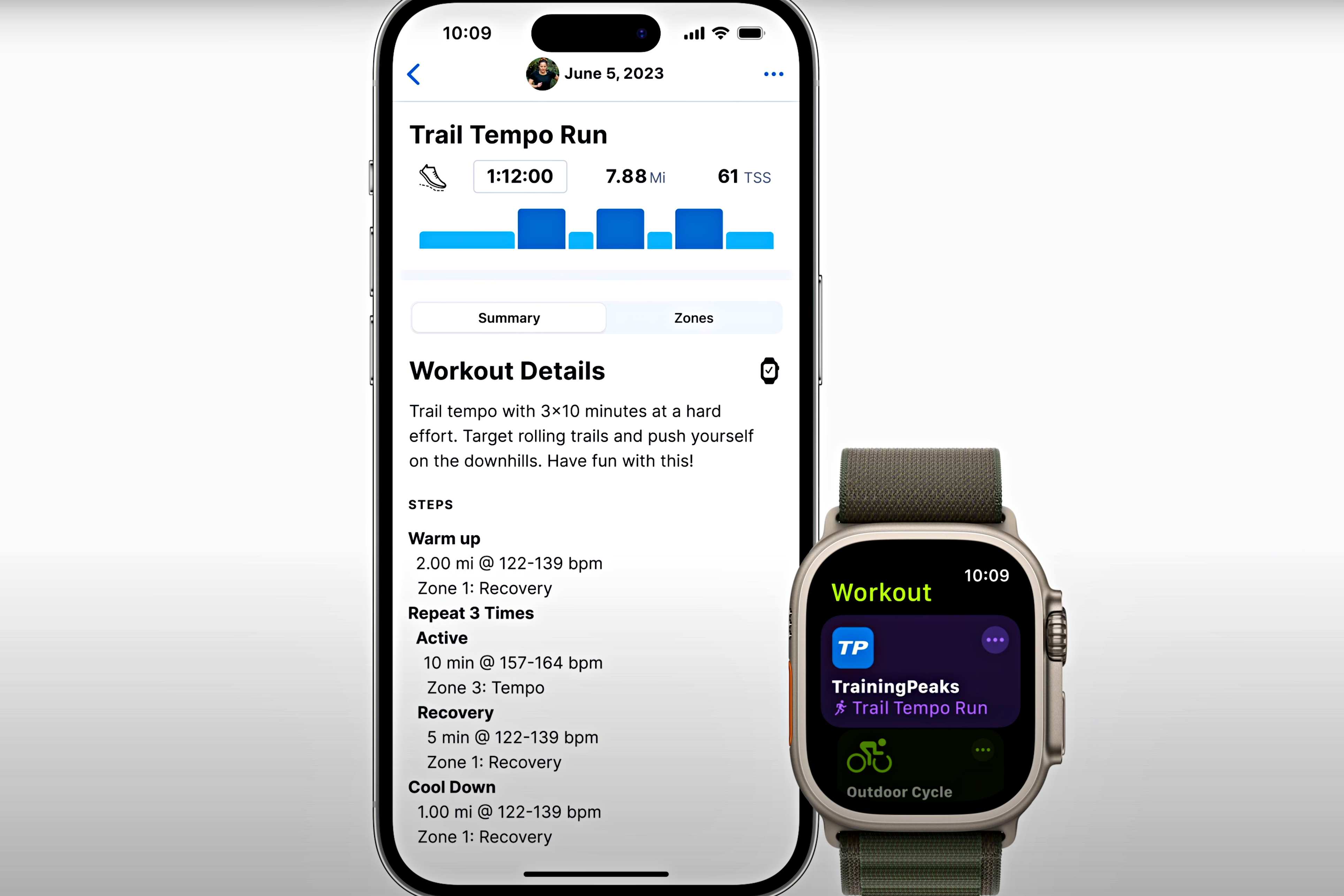 New trophy case
Finally, the Apple Workout app now be receiving a newly updated trophy case alongside new full-screen videos for completion of all three activity rings.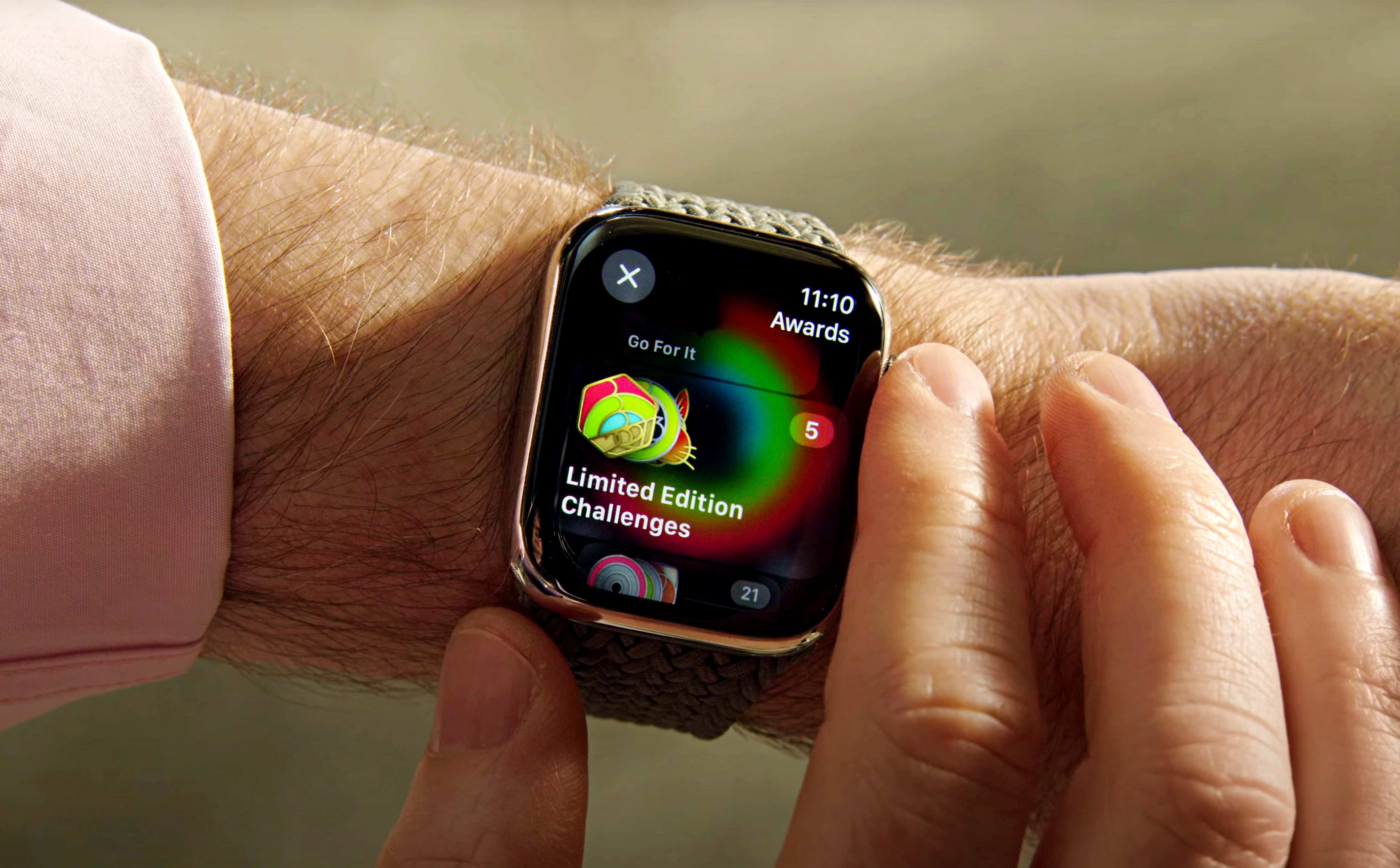 Other
There are a few other updates being made to the Apple Watch, though they are not directly fitness related. This includes:
The ability to use the digital crown to access widgets directly from the watch face.
A new fullscreen view to better use some of the larger watch displays.
A new ability to quickly share contact info via a feature called NameDrop.
Overall, it feels like a pretty decent update, though mostly for cyclists and hikers. Let us know what you think about the new features in the comments below!
Additional articles
Related
FTC: We use income earning auto affiliate links. More.