Apple's old "hobby" Apple TV 4K continues to evolve with ever more useful refinements and features, only a few of which Apple mentioned at WWDC. Here's what's coming to tvOS 17.
It might be the forgotten child in comparison to the iPhone, iPad, and Apple Watch, but that squat little Apple TV 4K box is used by millions. Now those millions are going to get some oft-requested features — or at least one — plus additions they never thought of.
The one highly requested feature is to do with the Siri Remote, or rather to do with where in the world you left it. From tvOS 17 onwards, as long as you have a second-generation Siri Remote, or newer, you'll be able to find it.
That doesn't appear to be part of the regular Find My, but the way you use it, and what it shows as you get near to the remote, is exactly the same.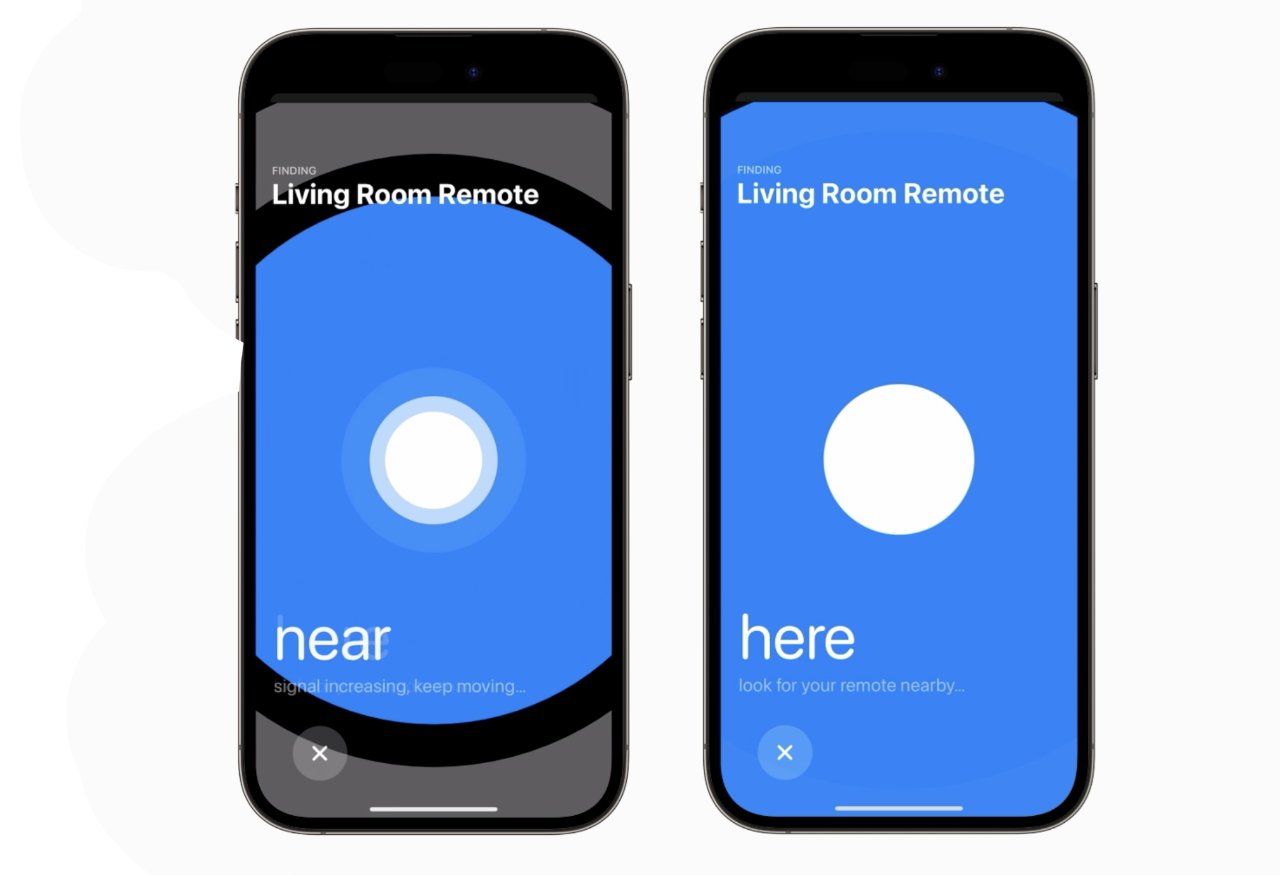 Reach out
Overall, the biggest new additions to tvOS 17 revolve around contacting other people, or sharing with them.
FaceTime comes to Apple TV 4K

You can start a call on iPhone or iPad, then hand it over to Apple TV

Or start FaceTime calls directly from Apple TV

Continuity Camera uses iPhone or iPad mic and camera for Apple TV

Zoom and Webex apps are coming later this year

iPad Center Stage feature comes to the Apple TV, automatically re-framing video calls as you move

Split View lets you watch your friends as you vaguely follow a movie

Reactions automatically generate effects on screen, such as fireworks

Calls can be transferred back to iPhone or iPad

Incoming calls are indicated on Apple TV, but for privacy, no caller name is displayed

Apple Music Sing is also incorporating Continuity Camera to make a video karaoke machine

While in karaoke, image filters can be added on screen
Couch mode
When it's just you and your family and friends watching Netflix on your Apple TV 4K, tvOS 17 aims to make controlling the set top box easier — for everyine.
Control Center shows the currently active user

It also includes the time and system status

Control Center will also expand with unspecified "helpful" details about a user's activity

Apple has improved the TV remote app on iPhone

Any family iPhone can control Apple TV

When anyone does use the remote app, Apple TV 4K switches to their profile

Profiles now remember which AirPods should be paired with it

Screen savers add new images ranging from Arizona desert to California redwood regions

Screen savers can now use your own photos instead of the stock ones

New Enhance Dialog feature isolates vocals and brings them forward in the stereo mix

Dolby Vision 8.1 will improve sound all around
Fitness, privacy, and more
Apple Fitness+ has gained all of the features announced for its iPhone sister app. So there are Custom Plans, that let you create a whole schedule of workouts in a row.
The fitness service also includes the similar Stacks, which let people quickly arrange back to back workouts.
There's also Audio Focus, which is much awaited. Depending on the fitness video being watched, it's common for the music backing track to be just loud enough that it's hard to hear the trainer speak. With Audio Focus, Apple Fitness+ will automatically address this.
Apple says that it will isolate the dialog track from a training video, and then push it so that it sits more clearly in the center of the regular stereo mix.
Lastly, Apple promises that it will finally allow and support VPN apps and services on Apple TV 4K. This is the same feature that could, for instance, let a US user on holiday watch their own country's version of Netflix from wherever they are.
Apple does not go so far as to describe that slightly gray issue. Instead, it just says that VPNs ca help "enterprise and education users."