Children's art projects have come a long way since the days of pipe cleaners, finger painting, and bubble straws. As technology has accelerated, kids now have the option to use the smart devices around them, such as iPads and the associated creative accessories,  to engage with the playful world of art in meaningful ways. 
In tandem, the market for art apps has grown exponentially, opening the doors for any youngster looking to try their hand at some digital design. For creative kids, finding easy-to-use software that can scale up as their interest grows is challenging. 
There's an overwhelming number of apps, classes, and YouTube tutorials out there, so creating a work-from-home plan that not only helps young people embrace their creative streak but also nurtures them into learning new styles, workflows, and terminologies can be difficult. 
In this guide, we'll cover some great apps and tools young people and parents can use to bolster creative education at home.
But where should you start?
The best place to begin when plotting a creative course is finding the right app for your youngster. The iPad app store boasts an impressive number of options, many leaning into specific art styles, from sculpting to oil paints and more. Amongst the noise, though, a few standouts cut through the fog.
A great place to start is Apple's favorite art app, Procreate. You may recognize this one if you've ever taken an art class in an Apple Store or played with a display iPad in person.
Coming in at $12.99, this powerhouse art application offers a plethora of formidable such as Animation Assist, which helps you scrub through timelines and adjust settings on individual frames, like opacity, onion skin, and framerate. 3D object painting is also available within Procreate if you want to breach into another creative dimension, all within an easy-to-use interface, with plenty of guidance available online for learning.
Procreate is a low-cost option that will help you invest in your child's creative education. It covers a lot of bases and can grow with the young artist as their skills evolve and change.
Additionally, thanks to Procreate's close relationship with Apple, if you live near an Apple Store, you can find and register for free Today at Apple sessions that leverage Procreate and can help kids learn the ins and outs of the app. Not only can this bolster the knowledge children already have from playing with the app on their own, but it will provide them with some new concepts to mess around with when they get home.
If Procreate isn't ticking all your boxes, other apps we'd recommend are Adobe Illustrator, IPastels, and Zen Brush 2, which are all solid options for budding maestros that focus specifically on art and design.
While painting on screen with hands and fingers can create rough masterpieces and do the trick for lower age brackets, children may want more control over their canvases as they grow. You may find yourself looking for something more dynamic than a classic rubber nibbed stylus or fingertip to help your child expand their creative toolset.
Pencilling in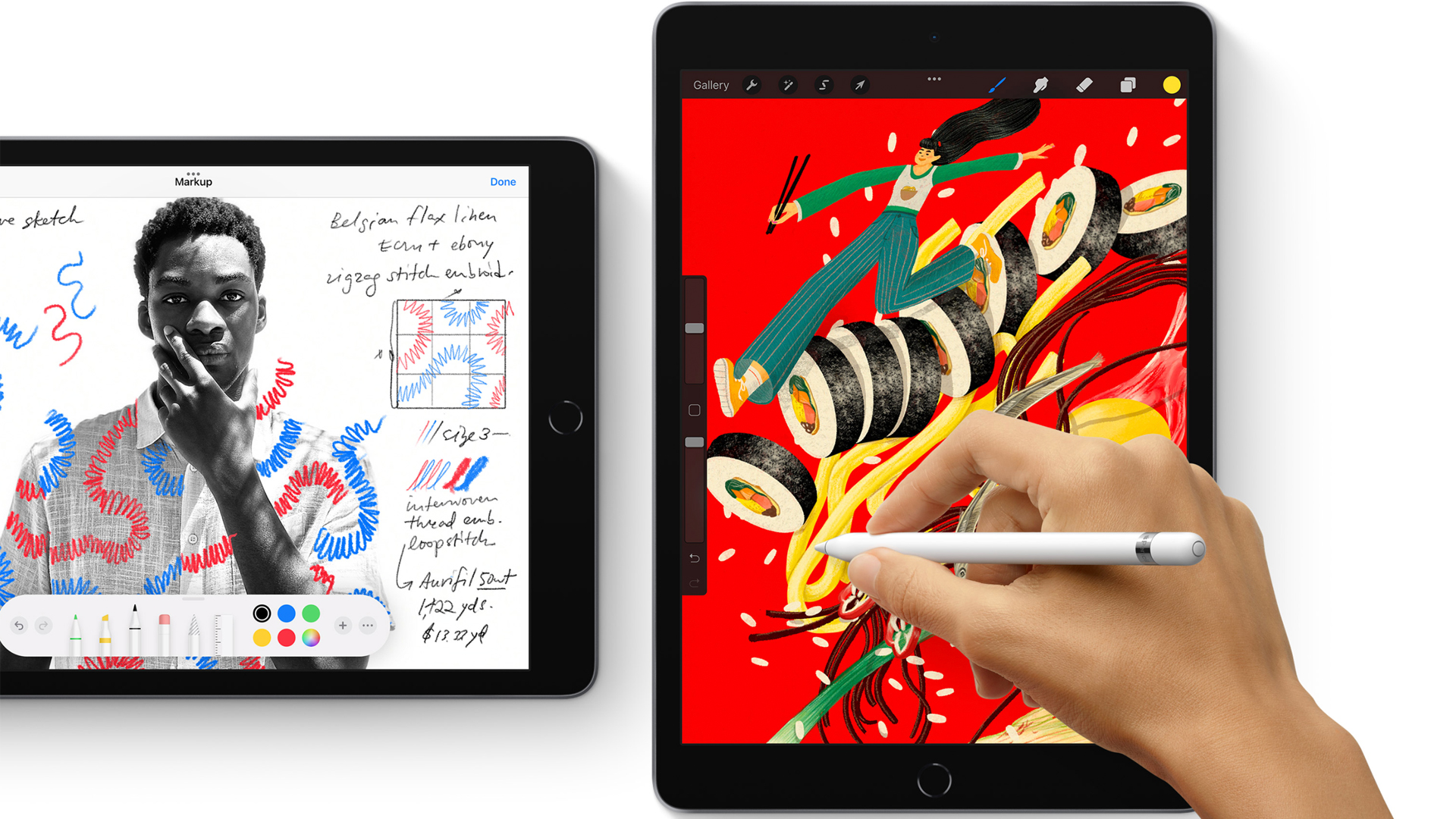 The Apple Pencil is Apple's proprietary accessory and, depending on the generation that's compatible with your iPad, it opens up a whole new world of drawing and digital sculpting with features like tilt and pressure sensitivity, letting kids immerse themselves in a piece and get closer to their artistic intentions.
In the case of my niece, she found that she could transfer her physical drawings into digital works that she could send to all the family members regardless of where we were living. This pushed her not only to keep drawing but to keep sharing as well, helping her to gain confidence as she practiced her craft.
If the Apple Pencil isn't for your family, there are other options, like the Logitech Crayon. Coming in at a lower price point than the Apple Pencil, this digital pencil was built with children in mind, delivering a slim and comfortable design meant to emulate the everyday pencils kids are used to. While accessories certainly aren't necessary to encourage digital creation, they can ground the process in reality, evoking the feeling of drawing on paper with a stylus touching an iPad screen. The added benefit of this, compared to physical art, is the ability to erase any mistakes and create infinite works without wasting paper.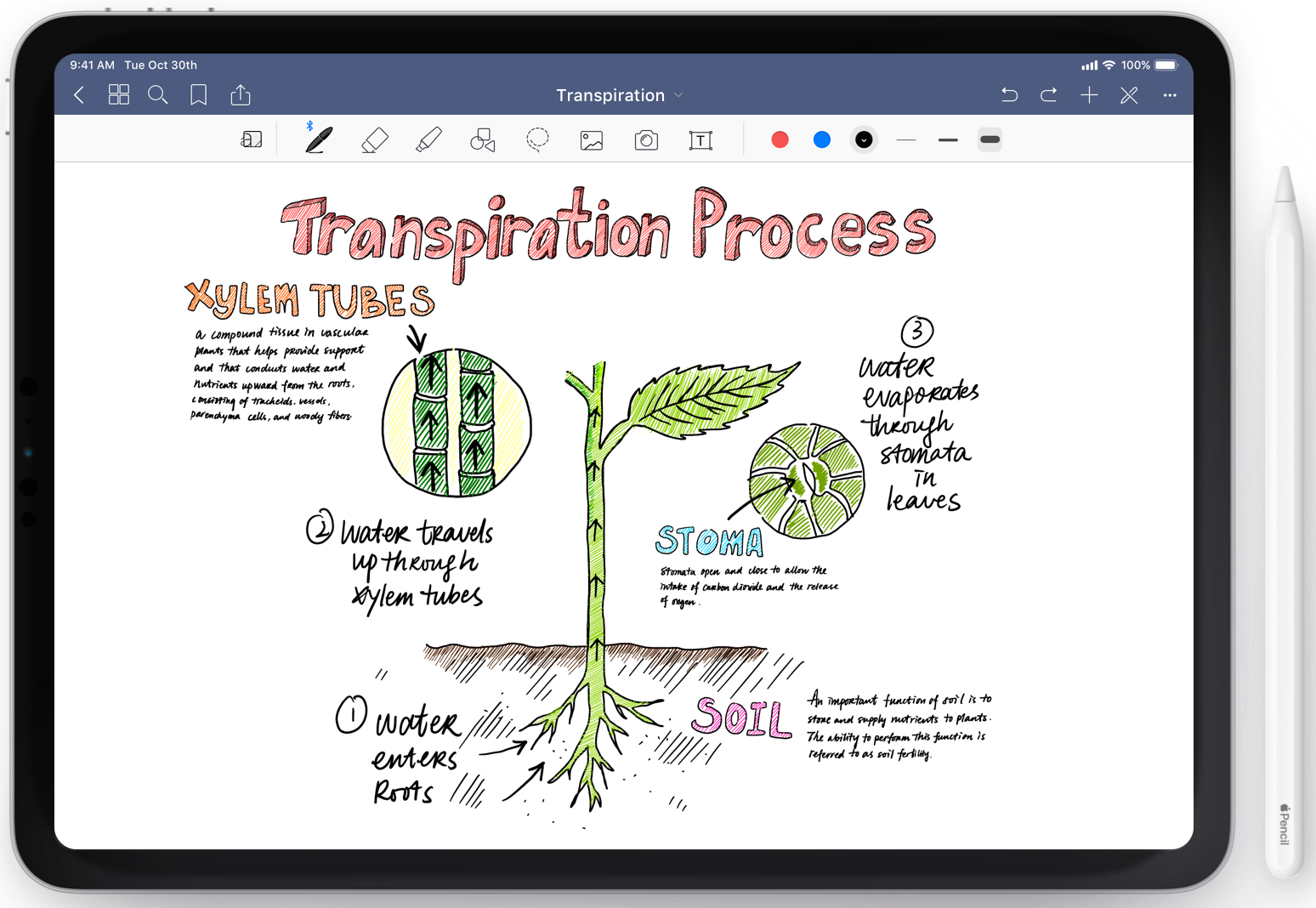 It's not just about sketching and drawing, though. Learning to be creative as a youngster can also be about combining the rote learning received at school with the freedom of doodling. Where teachers may not be pleased with drawing in the margins, harnessing and nurturing that creativity for study via annotations and diagrams on a digital page can help with information retention and allow kids to feel in control of their learning. There is no better tool for this than the iPad.
Apps like GoodNotes and Evernote allow you to create subject-based workspaces to learn and play in that allow a child to flex their creative muscles.
Of course, if you're looking for a few extra tips and tricks, YouTube is a great modern teacher, with multiple digital artists posting tutorials on creating specific styles (maybe your child wants to draw in an anime style or create pixel art!), with guided tutorials on how to use certain apps to achieve those dreams. Even if you aren't the most artistically adept parent, thousands of educators online are available to you should you seek to help nurture young minds by utilizing this information.
Final Thoughts – Find a style and get involved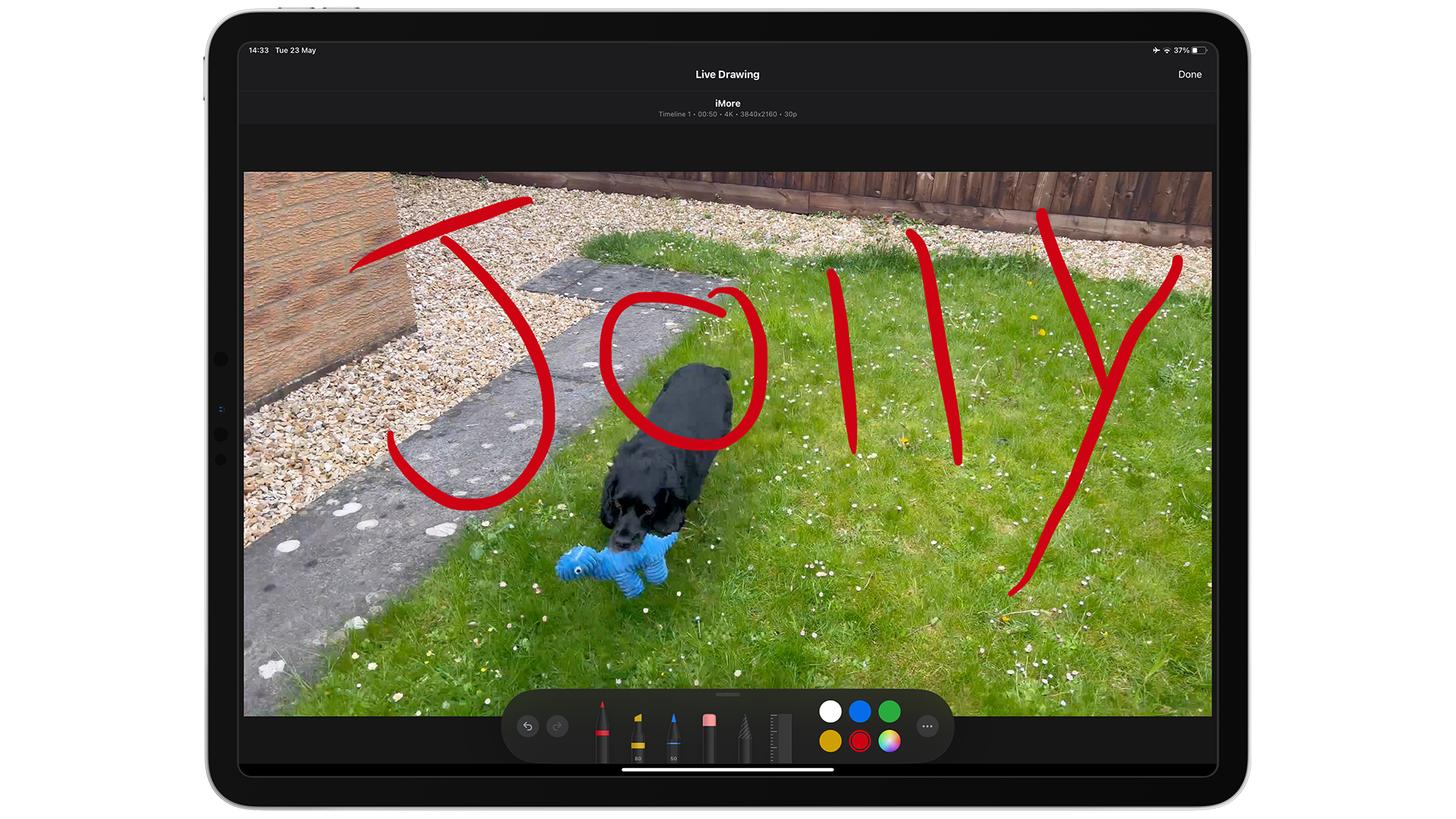 Children are always overflowing with imagination and inventive ideas that are just dying to be put to digital paper. Finding avenues for these creative bursts is crucial in growing their confidence and allowing them to become the little artists they deserve to be.
Whether introducing colour and doodles into schoolwork or going full Michelangelo and setting aside a day to paint and sketch, the iPad can go from a gaming device to an easel with a few smart investments and some additional creative accessories.
window.reliableConsentGiven.then(function()
!function(f,b,e,v,n,t,s)if(f.fbq)return;n=f.fbq=function()
n.callMethod? n.callMethod.apply(n,arguments):n.queue.push(arguments)
;if(!f._fbq)f._fbq=n;
n.push=n;n.loaded=!0;n.version='2.0′;n.queue=[];t=b.createElement(e);t.async=!0;
t.src=v;s=b.getElementsByTagName(e)[0];s.parentNode.insertBefore(t,s)(window,
document,'script','https://connect.facebook.net/en_US/fbevents.js');
fbq('init', '1765793593738454');
fbq('track', 'PageView');
)